Twyla Gauchos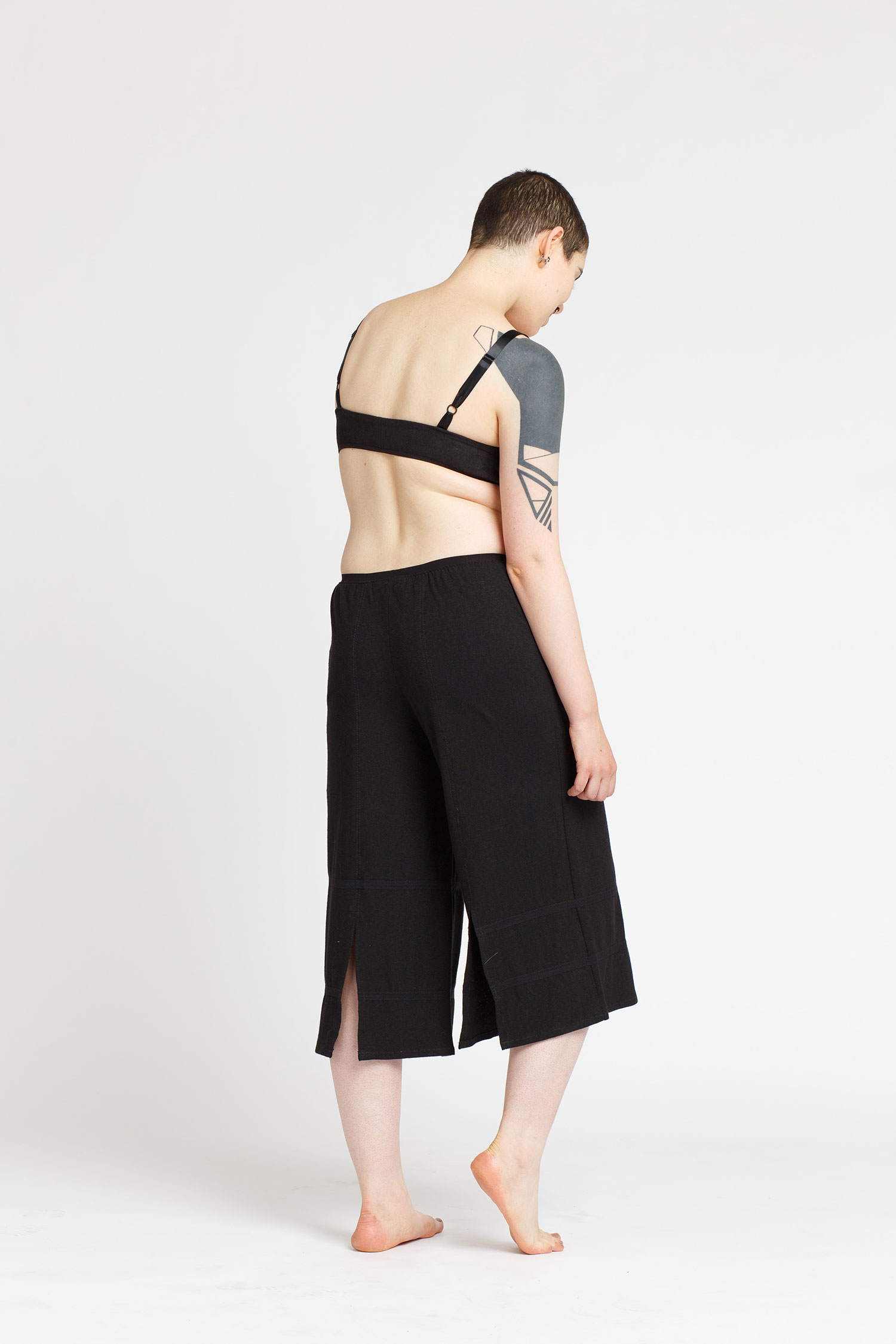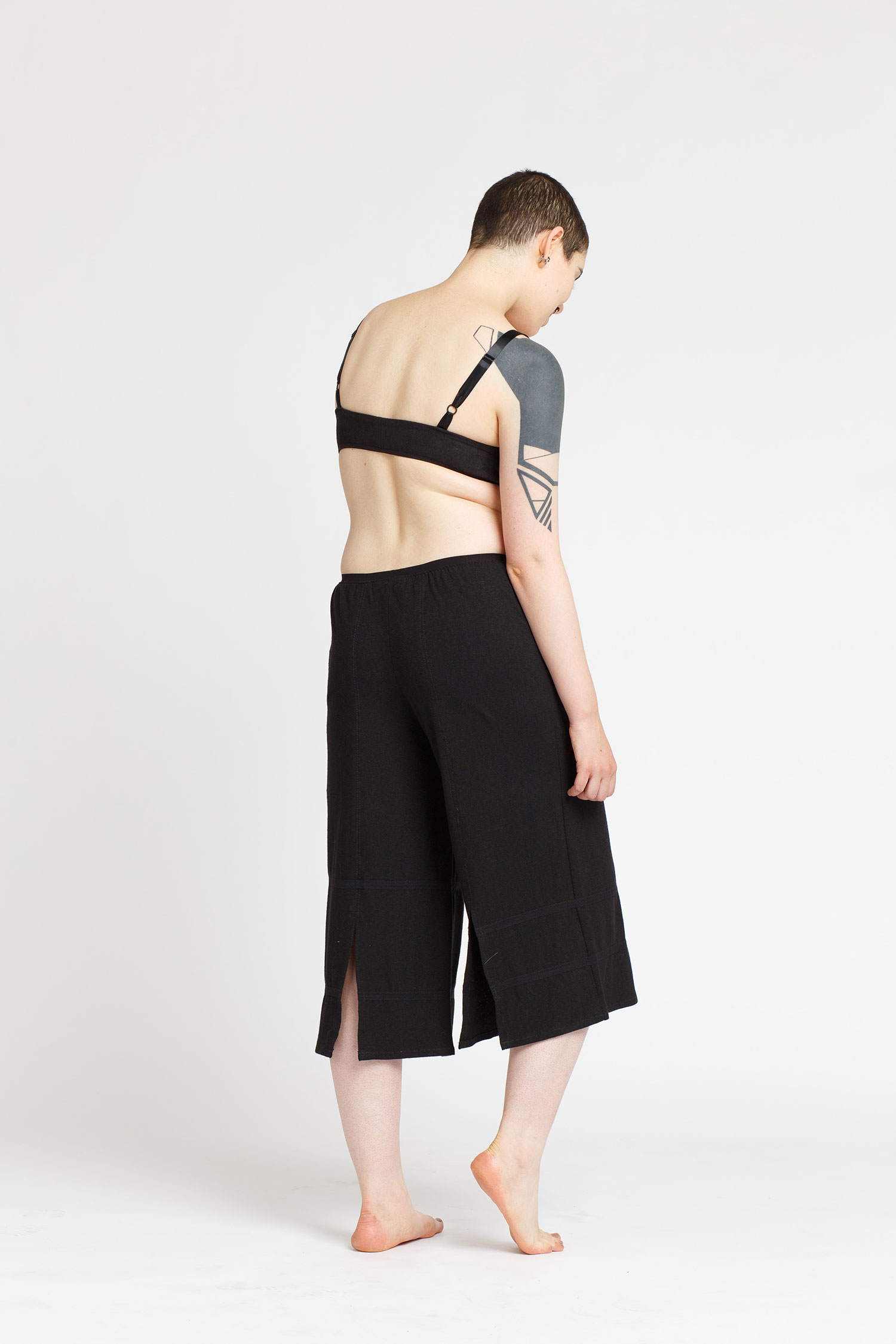 Twyla Gauchos
The Twyla Gauchos are the meditative musing for an elven forest wanderer. The gauchos feature a slight midrise cover, serene knit waistband, four horizontal orbits on legs, 8 inch openings along calf backseam, and the length oscillates at the base of the calf.
textiles: fair trade hemp/organic cotton, low impact dye, black woven elastic, matte black trim
approximate length depending on your size choice: 30-32 inches
shown here with the Lydia Bralette
Please refer to the size guide and find your most comfortable fit. If you are between sizes, we recommend sizing up for this design. Read our Frequently Asked Questions page if you have any further questions.
This pant is hand dyed and made to your order. Under The Root designs are ethically handcrafted in Seattle, United States.
Twyla, the name may mean twilight, or maybe from a Cajun pronunciation of French etoile star. It came into use as an American given name in the late 19th century. The characteristics seem to be energetic, natural air of authority, and considerable powers of persuasion. Their independence and the need to be in charge are characteristic of their nature.