Simone Knee High Sock Garters 1/2 inch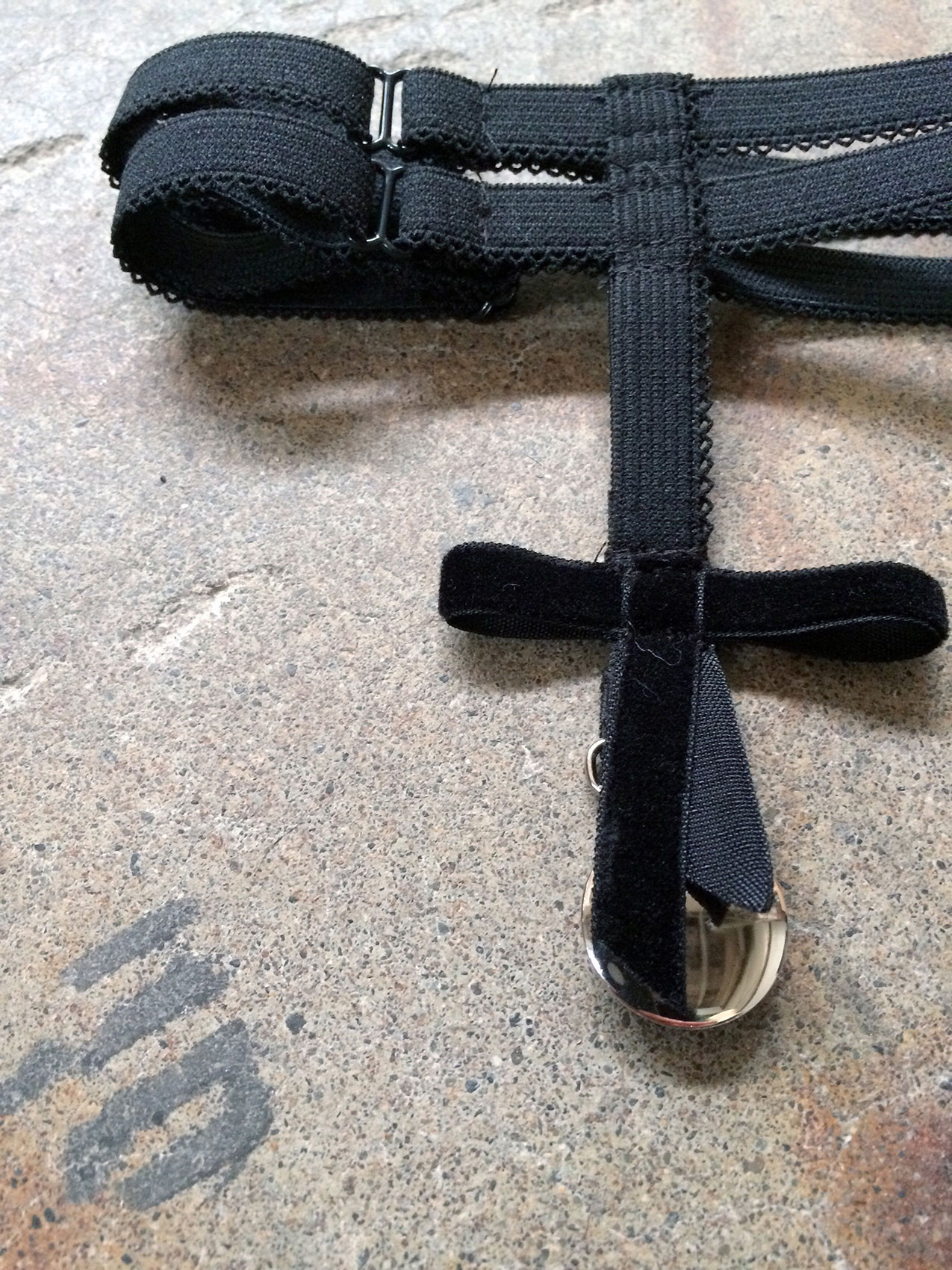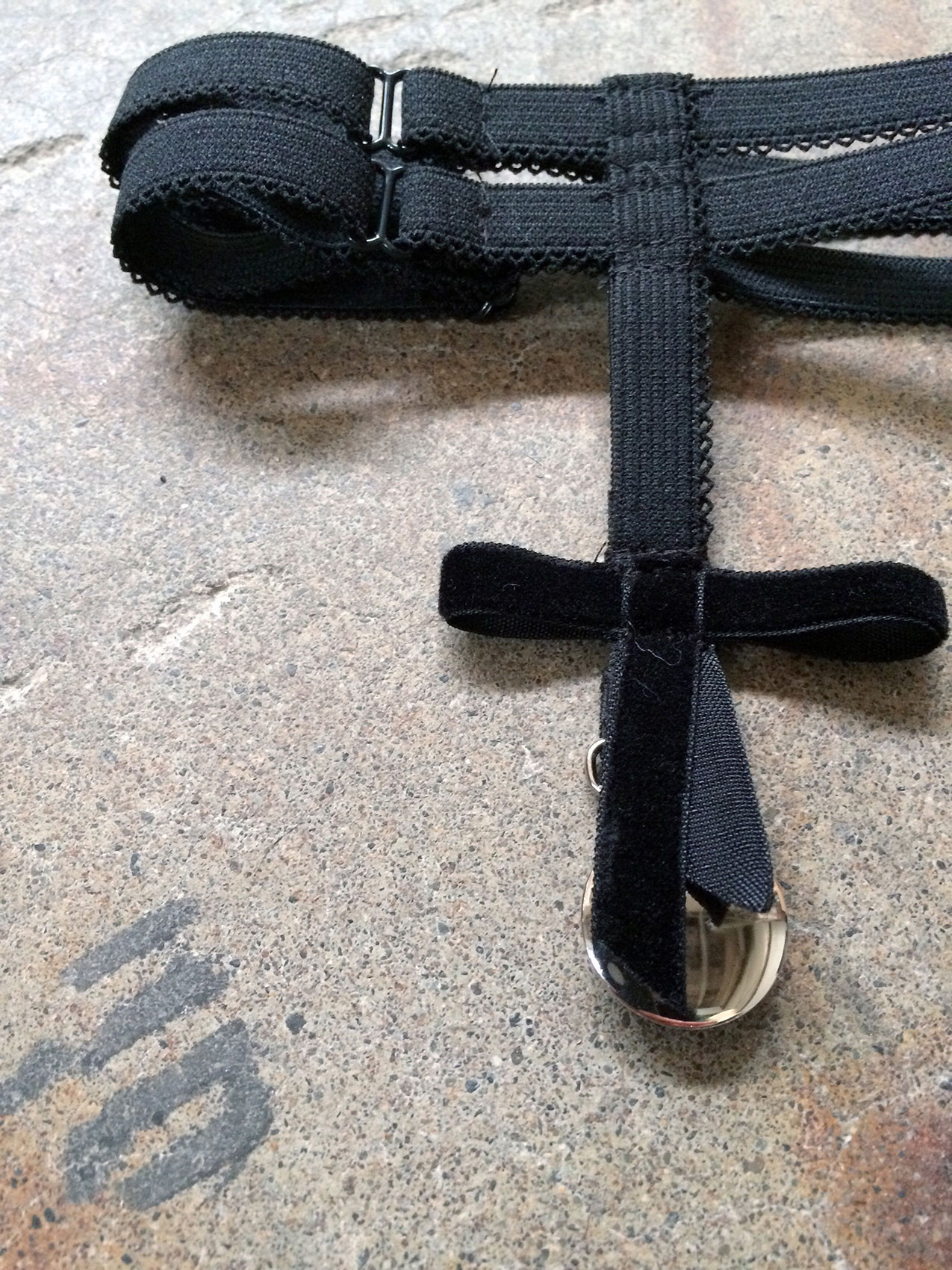 Simone Knee High Sock Garters 1/2 inch
The Simone Knee High Sock Garters shift the ordinary knee highs into elvish accessories with two braced columns for each leg. The sock garters feature adjustable elastics to match your leg circumference, round nickel mitten clasps with protective teeth, optional velvet bows.
textiles: black picot lingerie elastics, black slides, mitten clasps, black velvet ribbon
circumference fit range:
minimum: 12 inches
maximum: 20 inches

shown here with the Belladonna Sleeveless Bateau Top, Brighid Ballet Wrap Skirt, and Coraline Over The Knee Highs

This sock garter set is made to your order. Under The Root designs are ethically handcrafted in Seattle, United States.
The name Simone has origin in France, meaning to be heard. This is also the name of Simone de Beauvoir, a writer, intellectual, existentialist philosopher, political activist, feminist and social theorist. Simone had a significant influence on both feminist existentialism and feminist theory.