Sappho Thigh High Stockings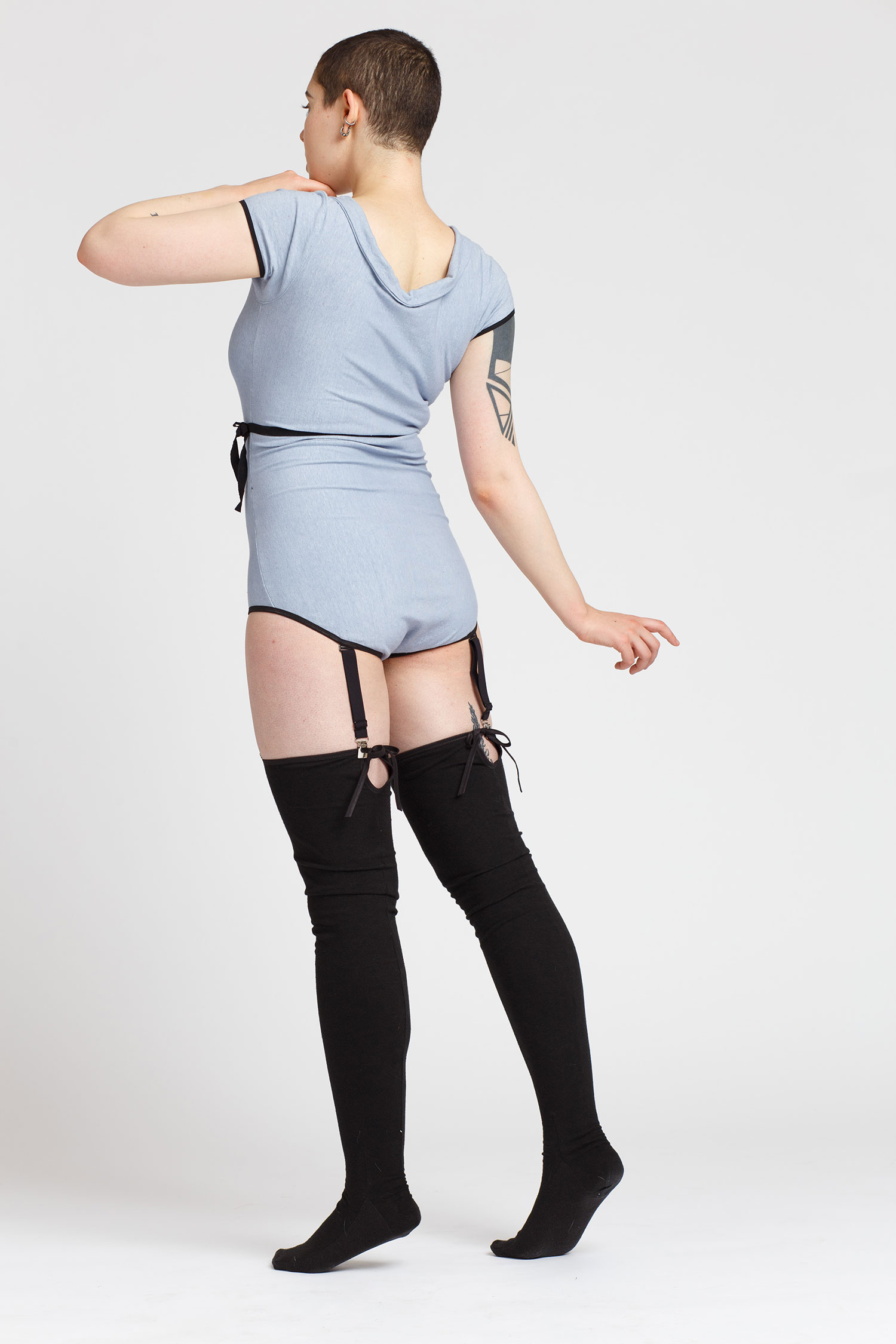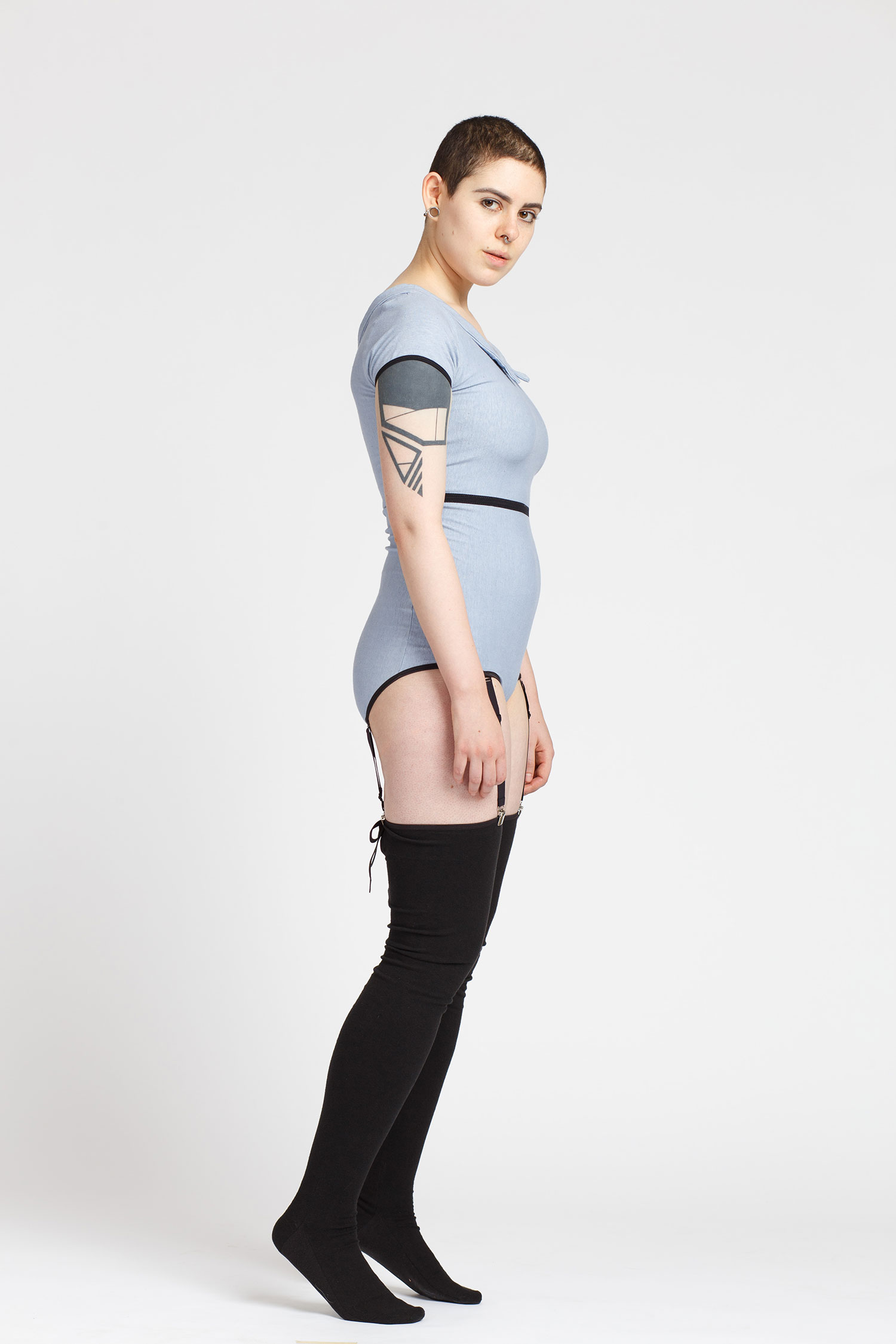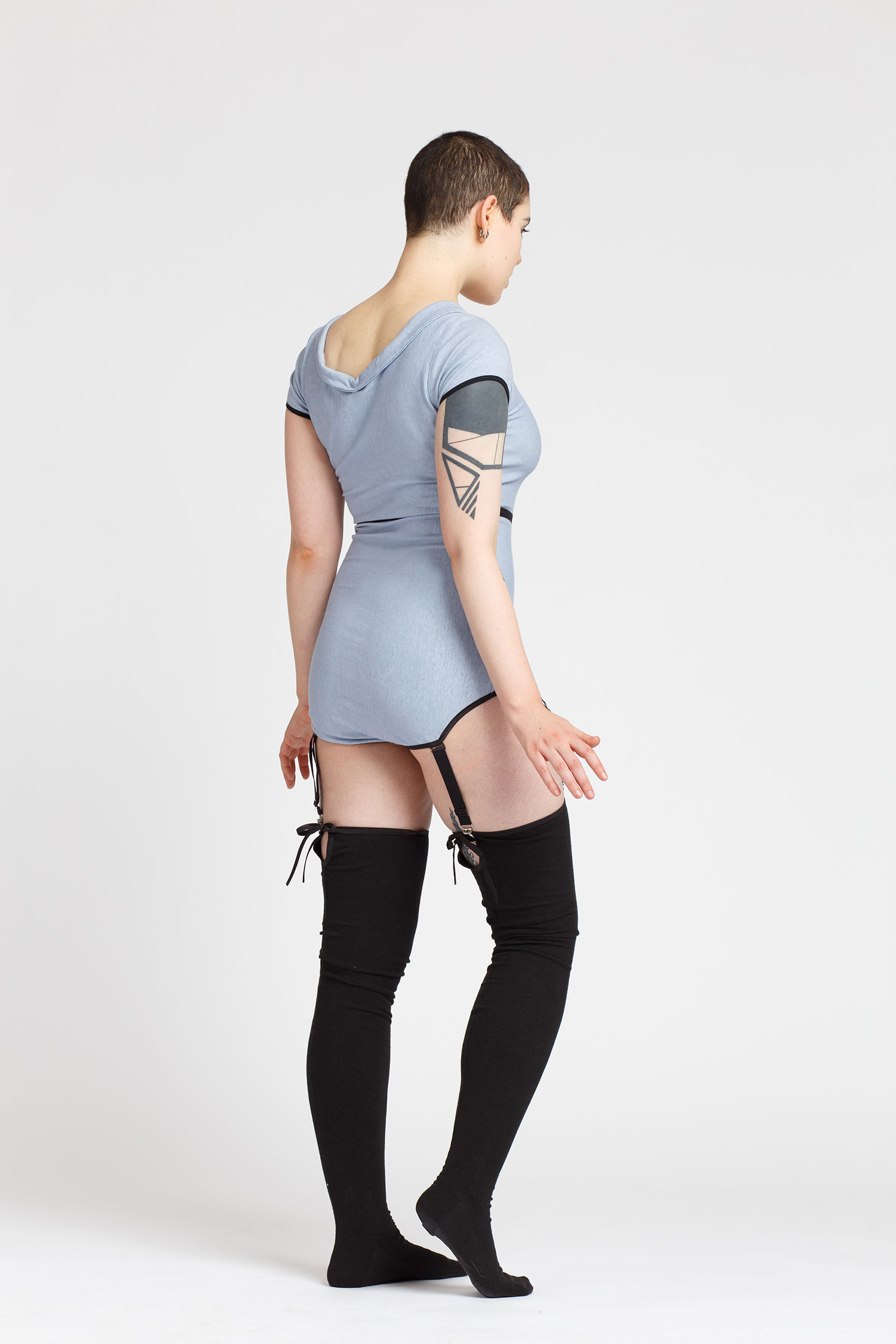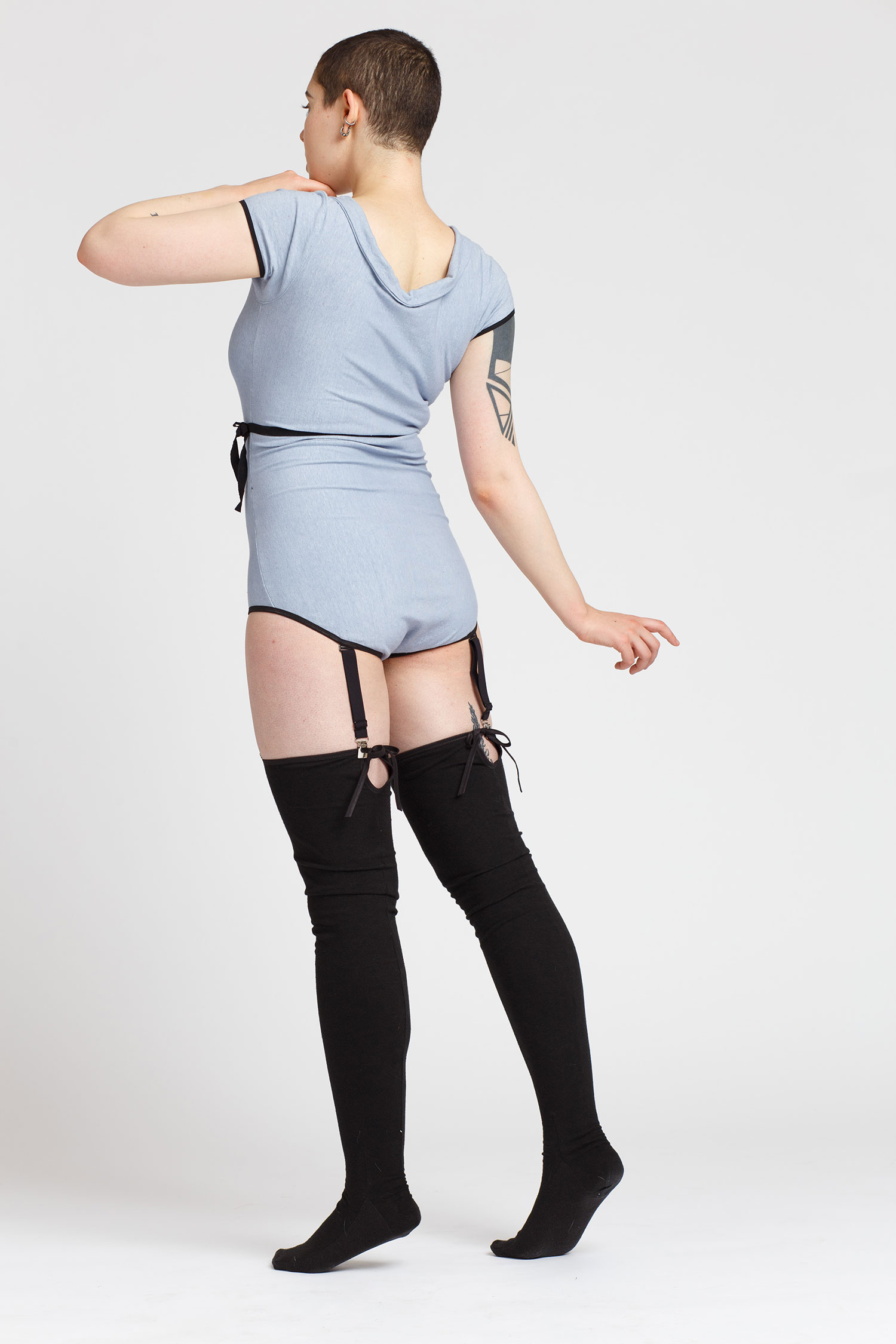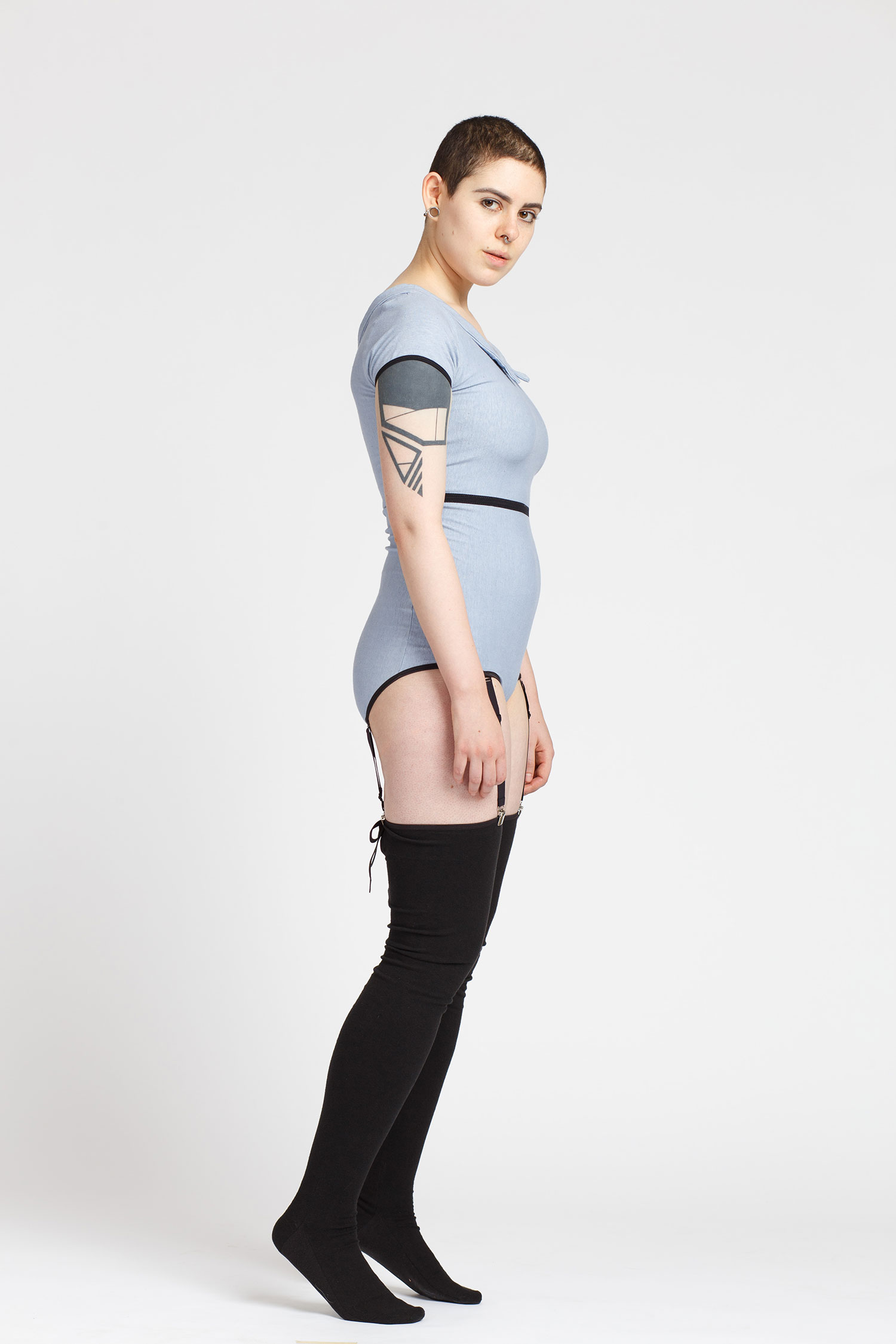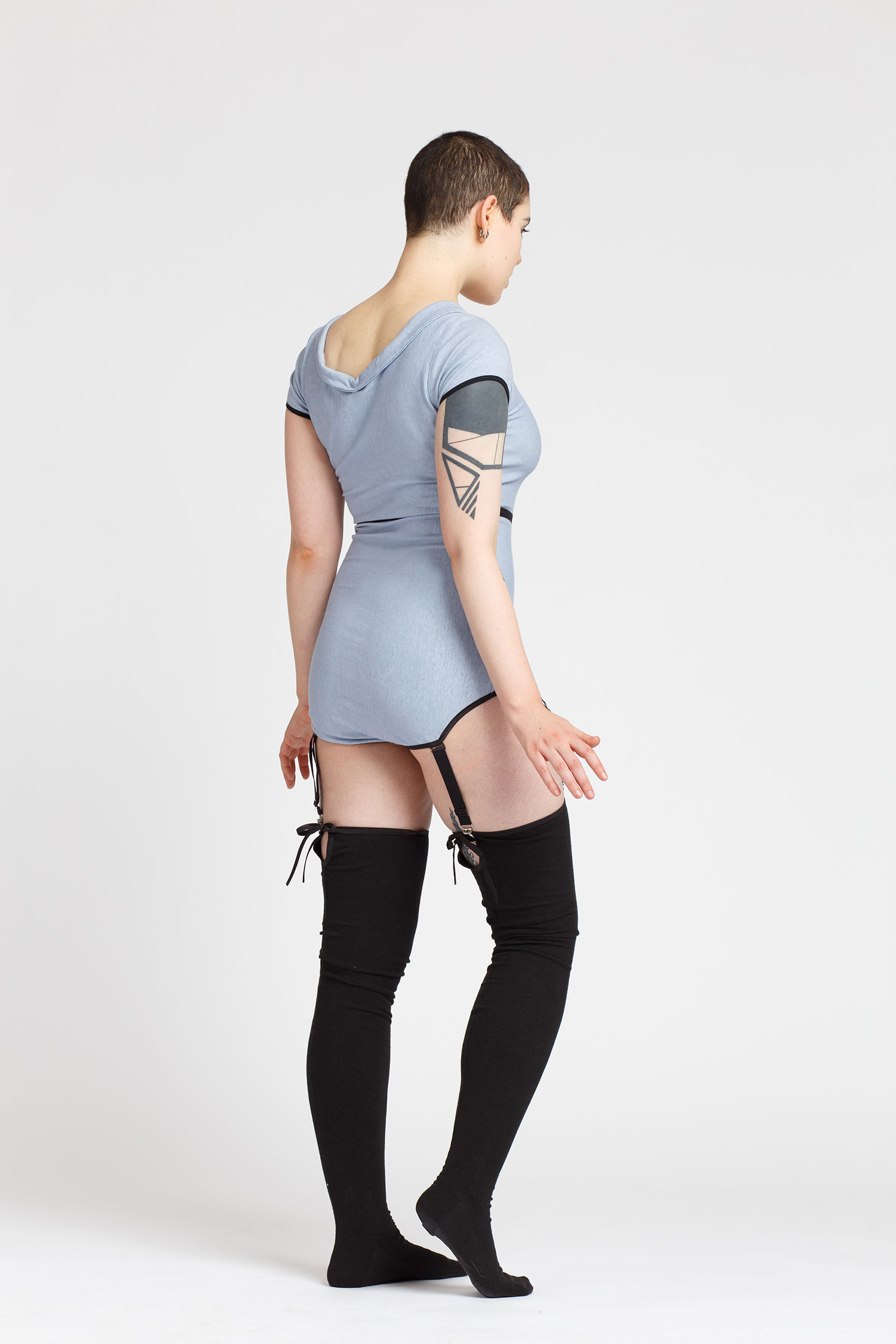 Sappho Thigh High Stockings
The Sappho Thigh High Stockings lead a mythological character from the dramatic theatre to a roving midnight frolic. The stockings feature a bewitched length of material, three inch slits at the top of each back seam, reinforced foot seams, and supple trim along thigh edges for ties.
textiles: fair trade hemp/organic cotton, low impact dye, black lingerie trim
approximate length depending on your size choice: 27-29 inches
shown here with the Lilith Leotard and Demeter Detachable Garter Straps 3/4 inch
if you have an affection for the elvish accessories of sock garters.. the following both merrymake with the Sappho Thigh High Stockings:
Simone Knee High Sock Garters 1/2 inch
or
Calypso Thigh High Sock Garters 3/4 inch
Please refer to the size guide and find your most comfortable fit. Read our Frequently Asked Questions page if you have any further questions.
These thigh highs are hand dyed and made to your order. Under The Root designs are ethically handcrafted in Seattle, United States.
Sappho quite possibly comes from Greek sappheiros meaning sapphire or lapis lazuli. Metaphysically, the stone lapis lazuli connects the physical and celestial kingdoms. It is believed that if you touch this stone, you may speak with the little peoples whom populate the imagination of your subconscious. Sappho was the name of a poet, also known as the tenth muse.