Rowan Romper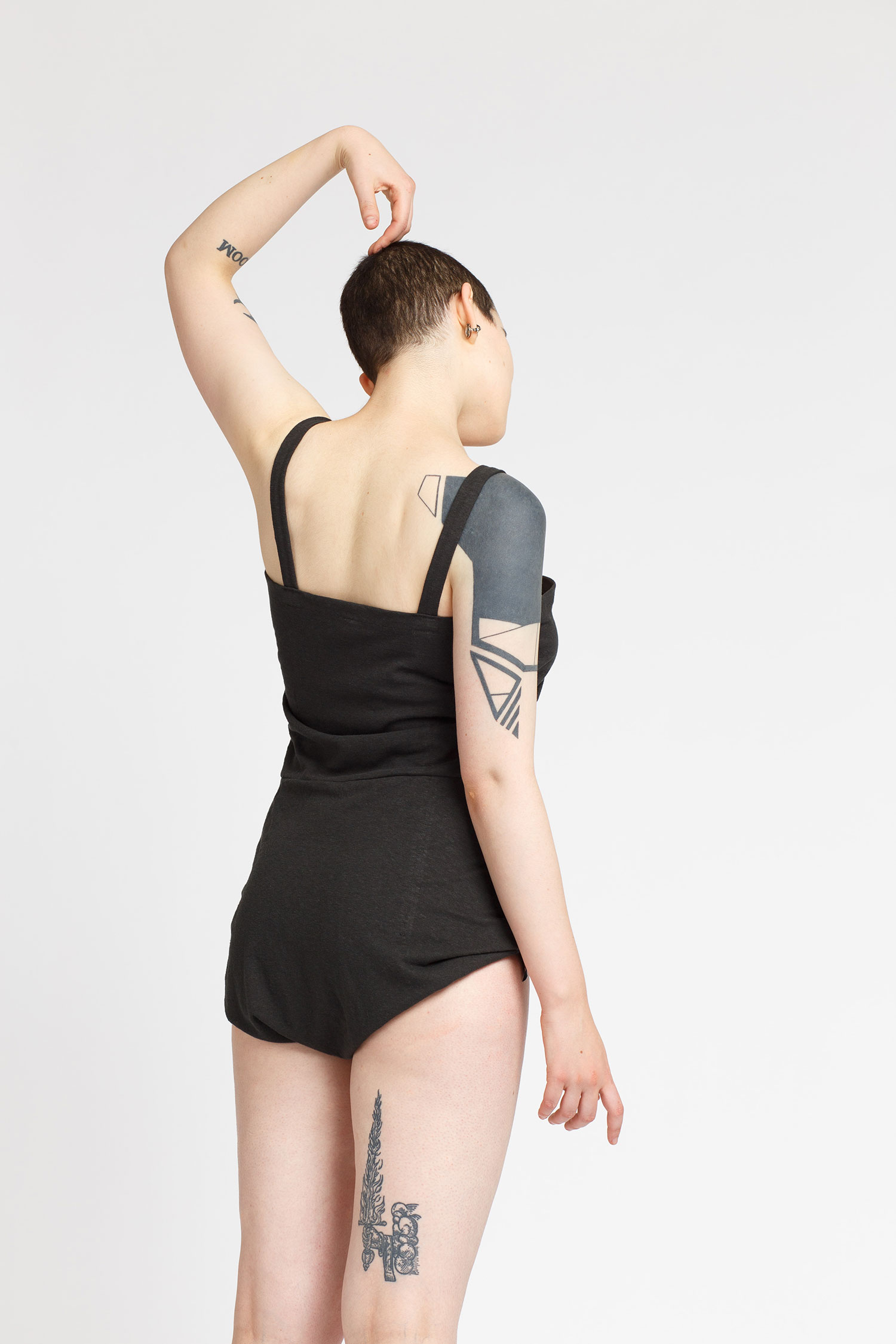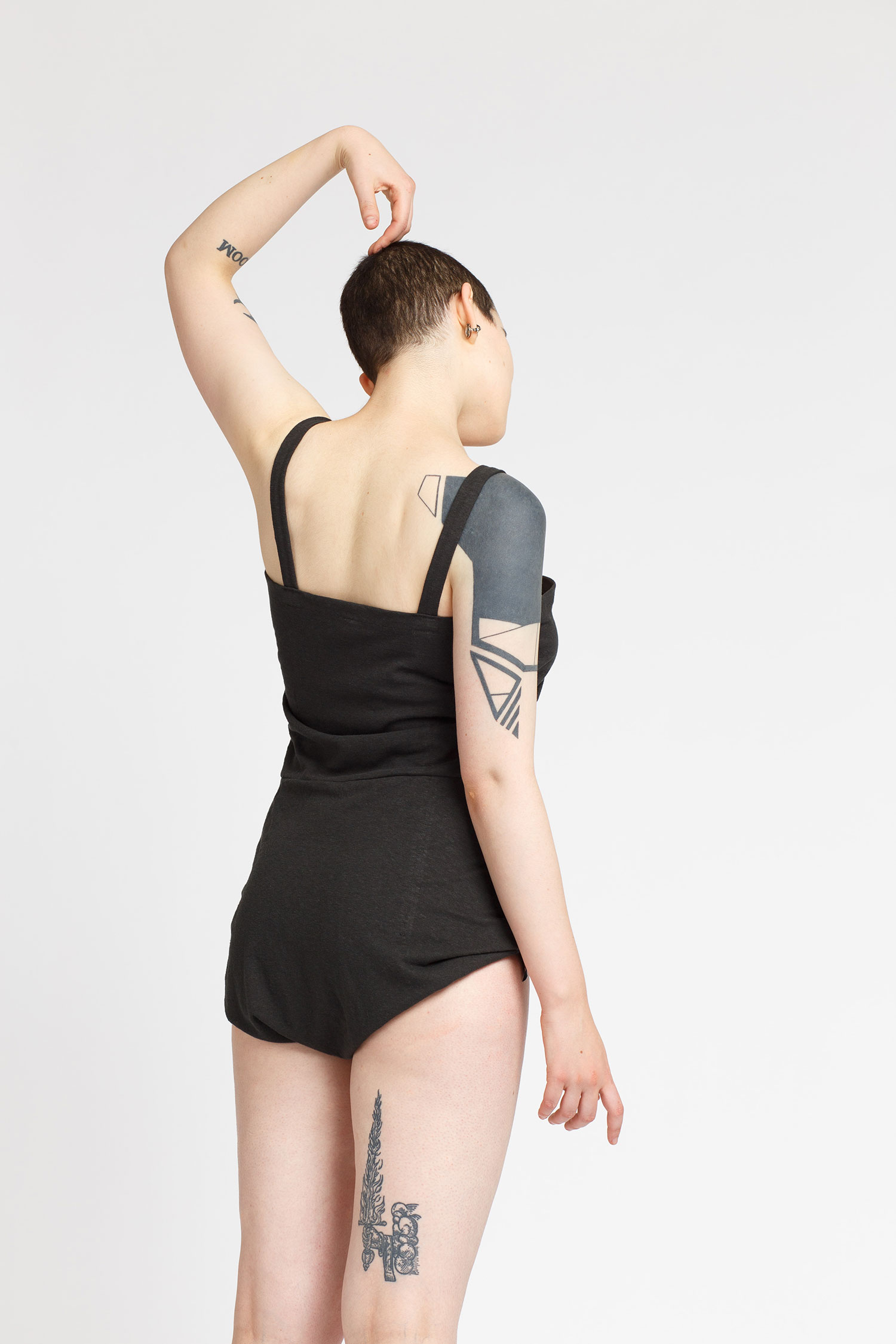 Rowan Romper
The Rowan Romper sips stories from the armoire of forgotten playhouses. The romper features a horizontal neckline with drop waist aesthetic, material straps, bloom encased elastic along high thighs, handmade bow tie bows, and black embroidered trees in front and back.
textiles: fair trade hemp/organic cotton, low impact dye, cotton elastics, double sided black satin ribbon
If you covet the benefits of supplemental, detachable garter straps to the Rowan Romper:
Demeter Detachable Garter Straps 3/4 inch
Luna Detachable Garter Straps 3/8 inch
Please refer to the size guide and find your most comfortable fit. The approach of this shape is suitable for smaller bust sizes up to a DD cup. Read our Frequently Asked Questions page if you have any further questions.
This romper is hand dyed and made to your order,. Under The Root designs are ethically handcrafted in Seattle, United States.
The name Rowan is Gaelic and it means little red one. It is also the name of a tree. Greek mythology tells of how Hebe the goddess of youth, dispensed rejuvenating ambrosia to the gods from her magical chalice. When the cup was lost to demons, the gods sent an eagle to recover the cup. The feathers and drops of blood from the fight between the eagle with the demons fell to earth, each of them turned into a rowan tree. Hence, the rowan derived the shape of its leaves from the eagle's feathers and the appearance of its berries from the droplets of blood.