Matilde Half Slip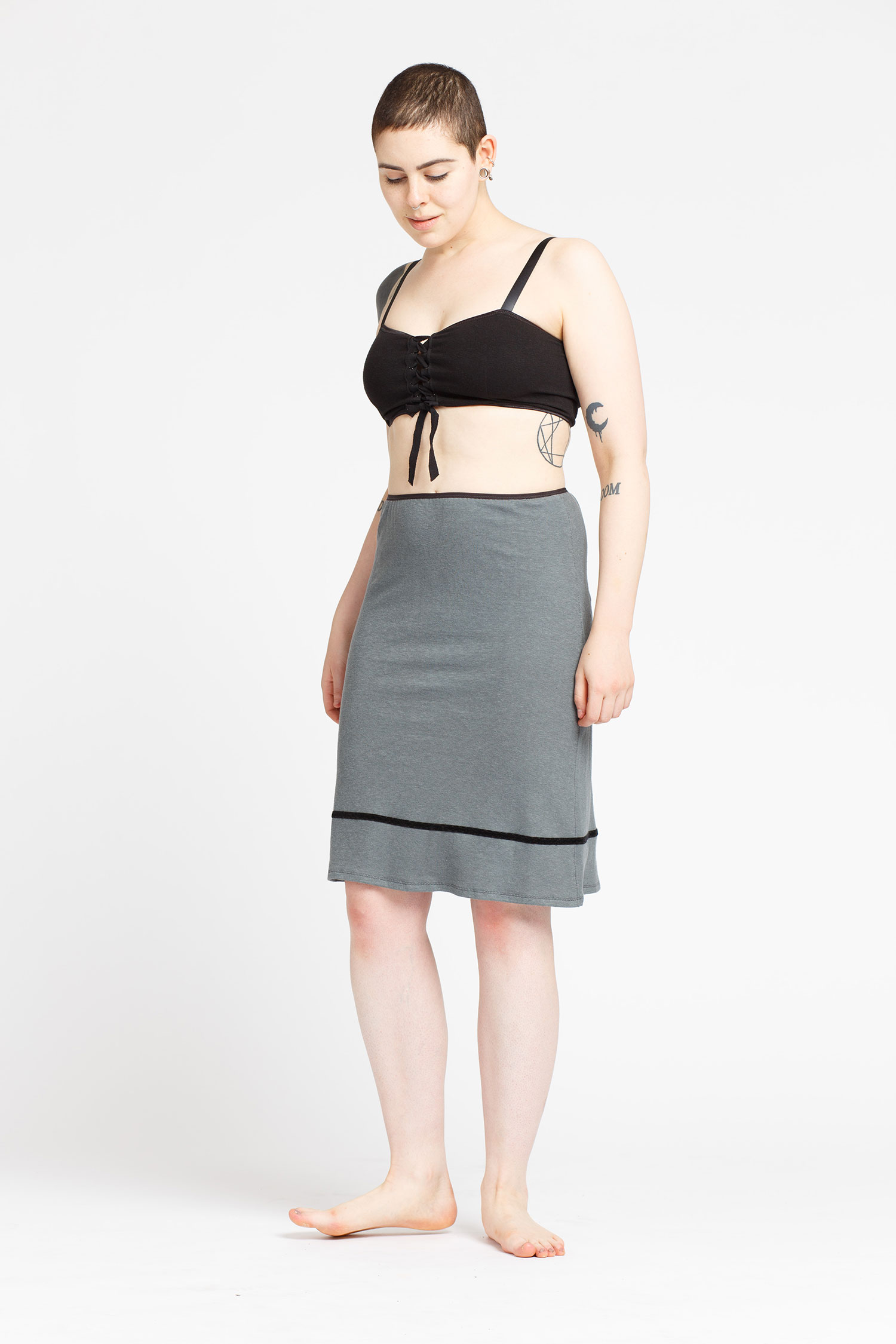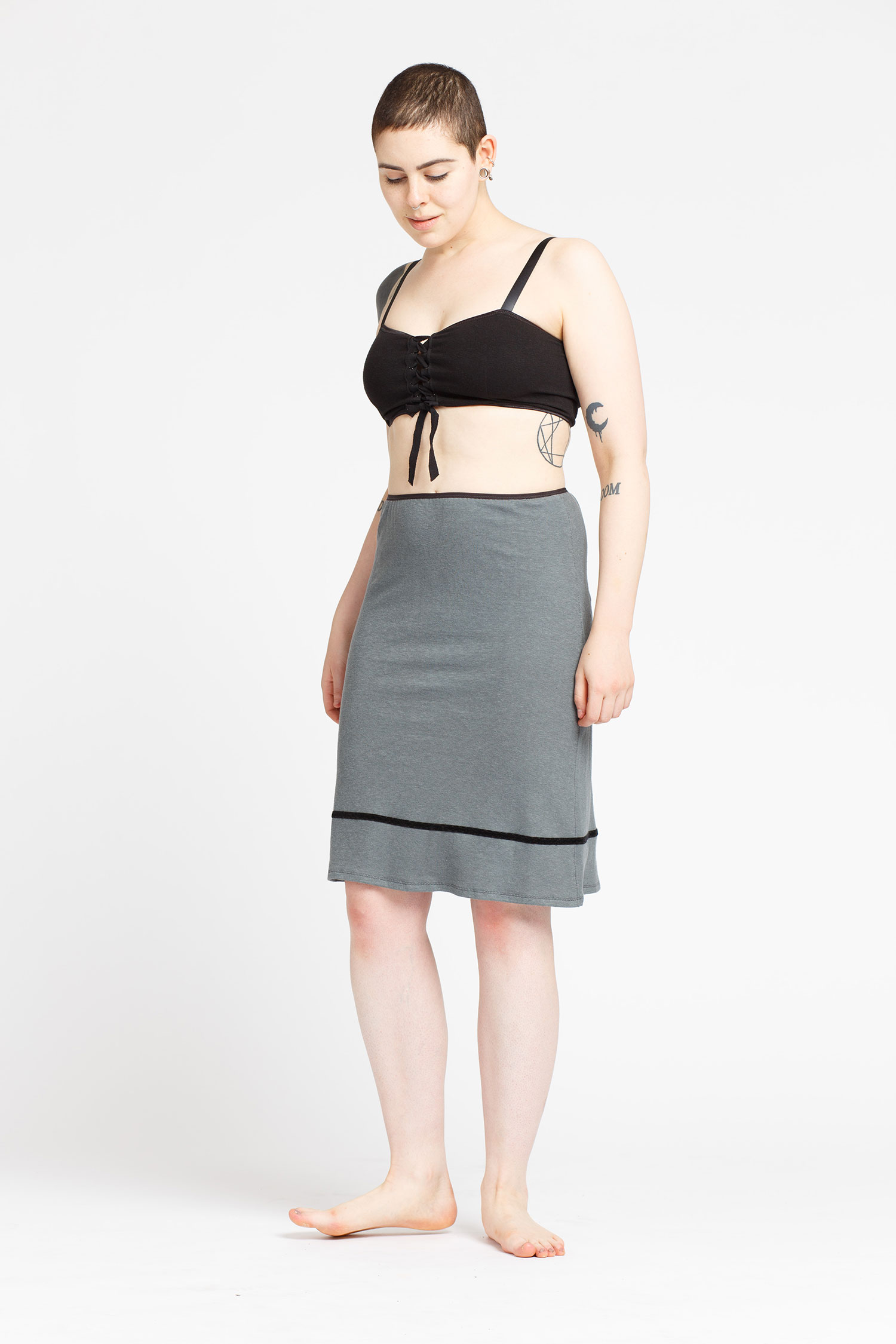 Matilde Half Slip
The Matilde Half Slip aligns the endearment of sensual forecasting with its whirl of periphery. The half slip features nimble waistline binding, aline shape, topstitched seams, a secretary length, and horizontal velvet trim.
textiles: fair trade hemp/organic cotton, low impact dye, black lingerie trim, black velvet trim
approximate length depending on your size choice: 23-25 inches
shown here with the Octavia Bralette
Please refer to the size guide and find your most comfortable fit. If you are between sizes, we recommend sizing up for this design. Read our Frequently Asked Questions page if you have any further questions.
This half slip is hand dyed and made to your order. Under The Root designs are ethically handcrafted in Seattle, United States.
From the Germanic name Mahthildis meaning strength in battle. The name is associated with strong character, self-assured whilst remaining undeniably feminine, forthright, and outspoken.