Marguerite Mitts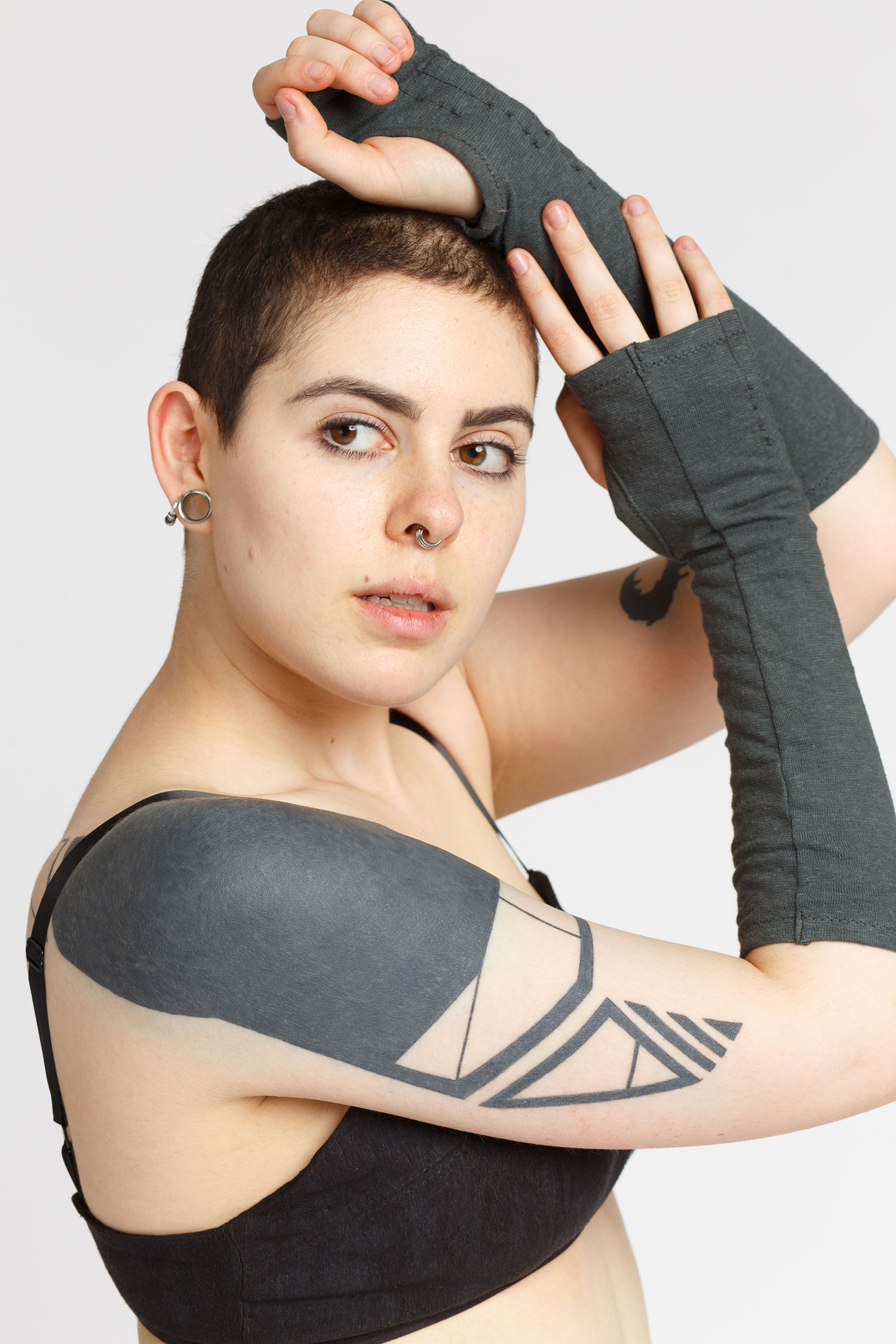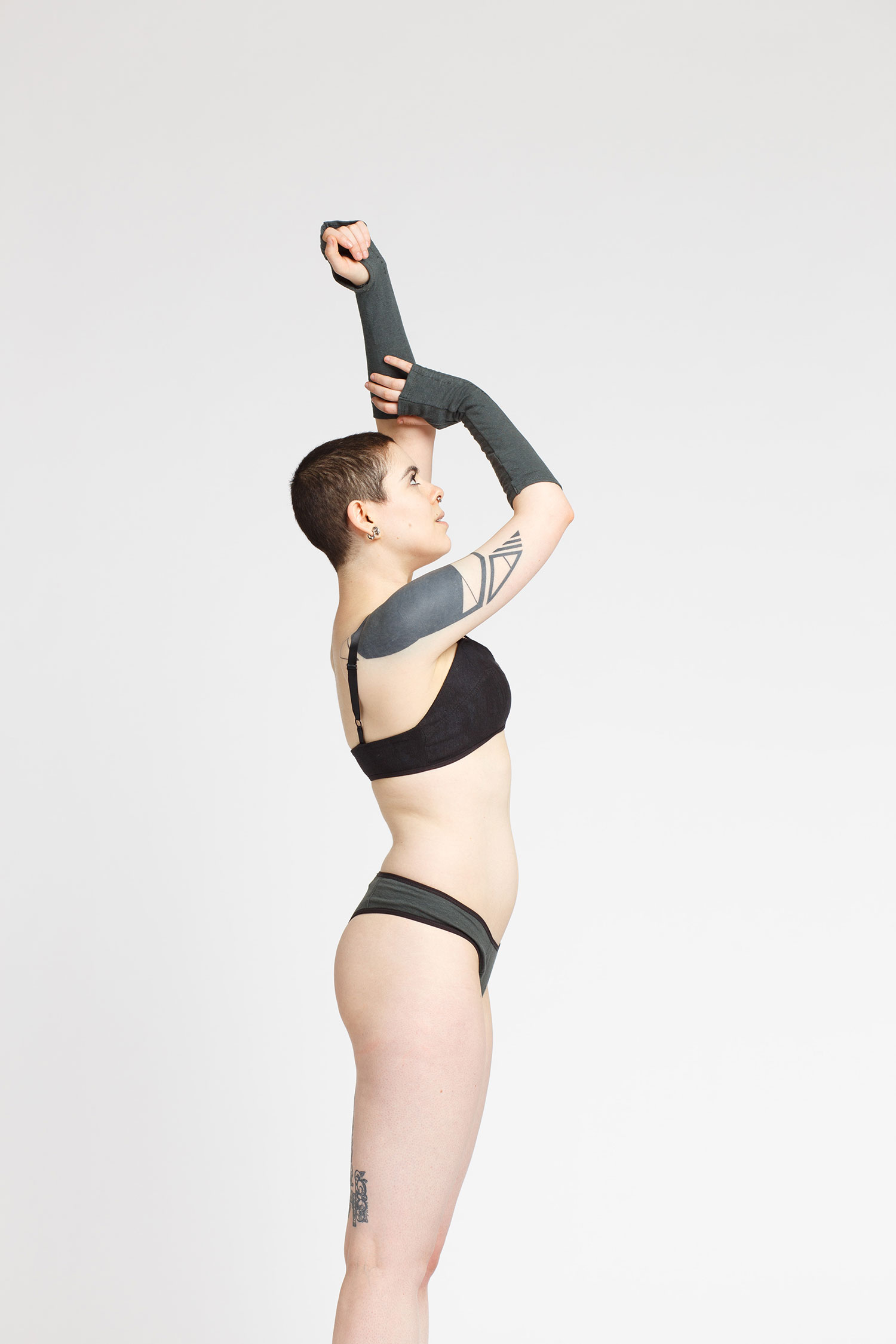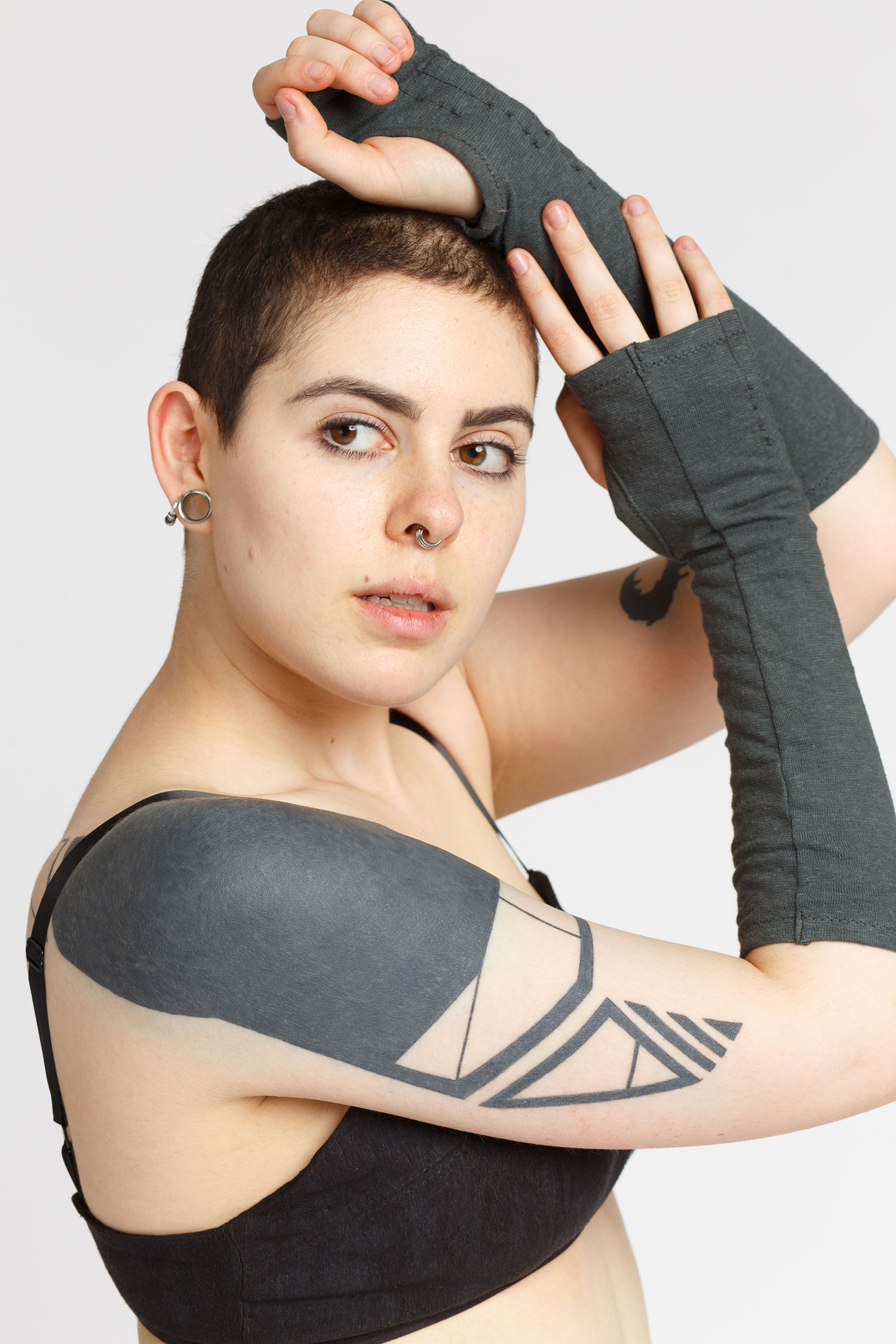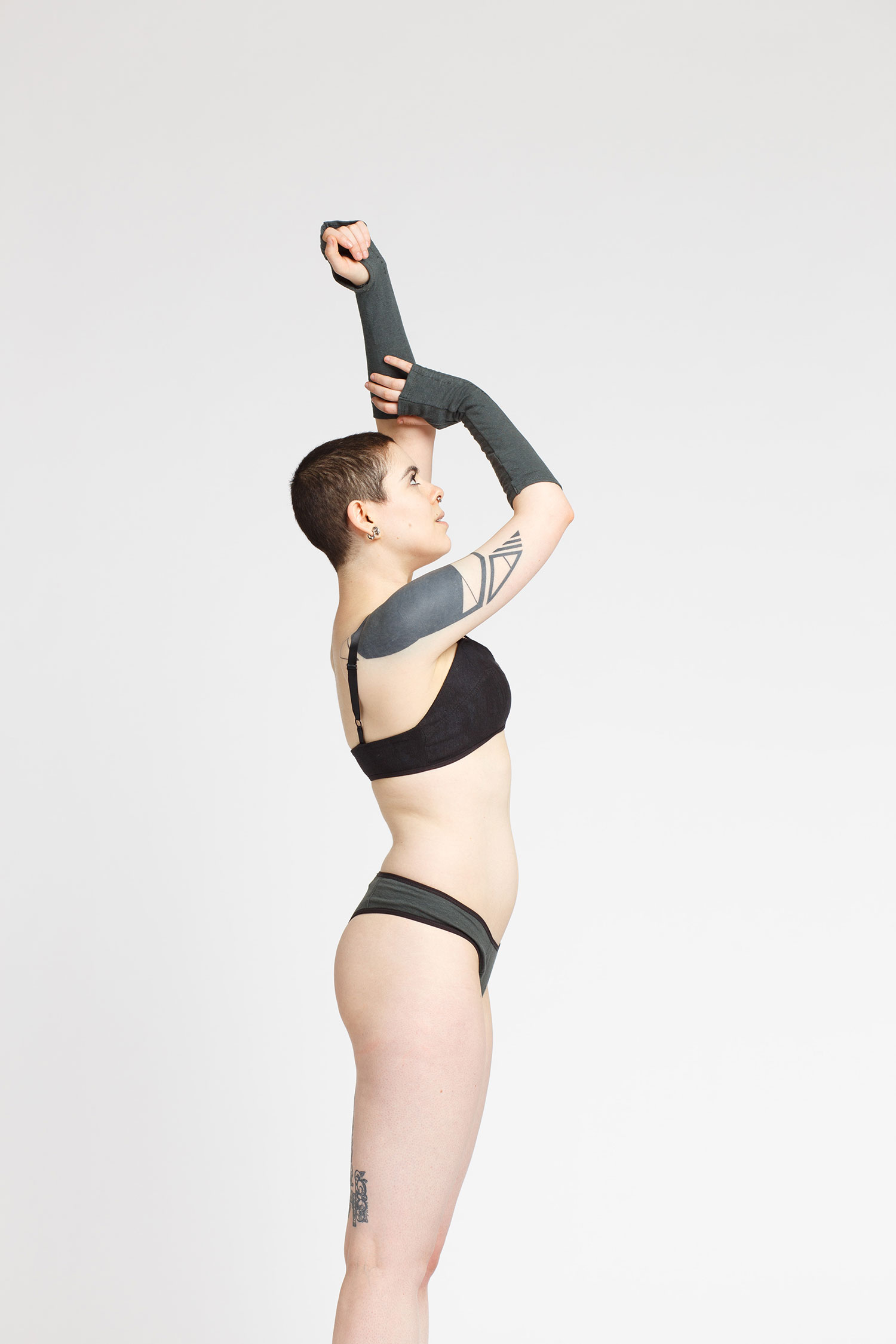 Marguerite Mitts
The Marguerite Mitts are a curio cover of gesture animation. The mitts feature strengthened thumbholes with banded material, outspread length from first knuckle to mid-forearm, and black embroidered trees.
textiles: fair trade hemp/organic cotton, low impact dye
length: 13 inches
shown here with the Lydia Bralette and Chelsea Thong Panties
Please refer to the size guide and find your most comfortable fit. Read our Frequently Asked Questions page if you have any further questions.
This pair of mitts is hand dyed and made to your order, allow 3-6 weeks for this process to conclude. Under The Root designs are ethically handcrafted in Seattle, United States.
A French form of Margaret meaning daisy flower. In Greece, Margarite is derived from the Greek margarites, meaning pearl. The Spanish Margarita means daisy. The daisy holds the meaning of bubbling over with happiness, celebration, and appreciation for simplicity. Daisies are often depicted in meadows of Medieval paintings as a flowery mead.