Lydia Bralette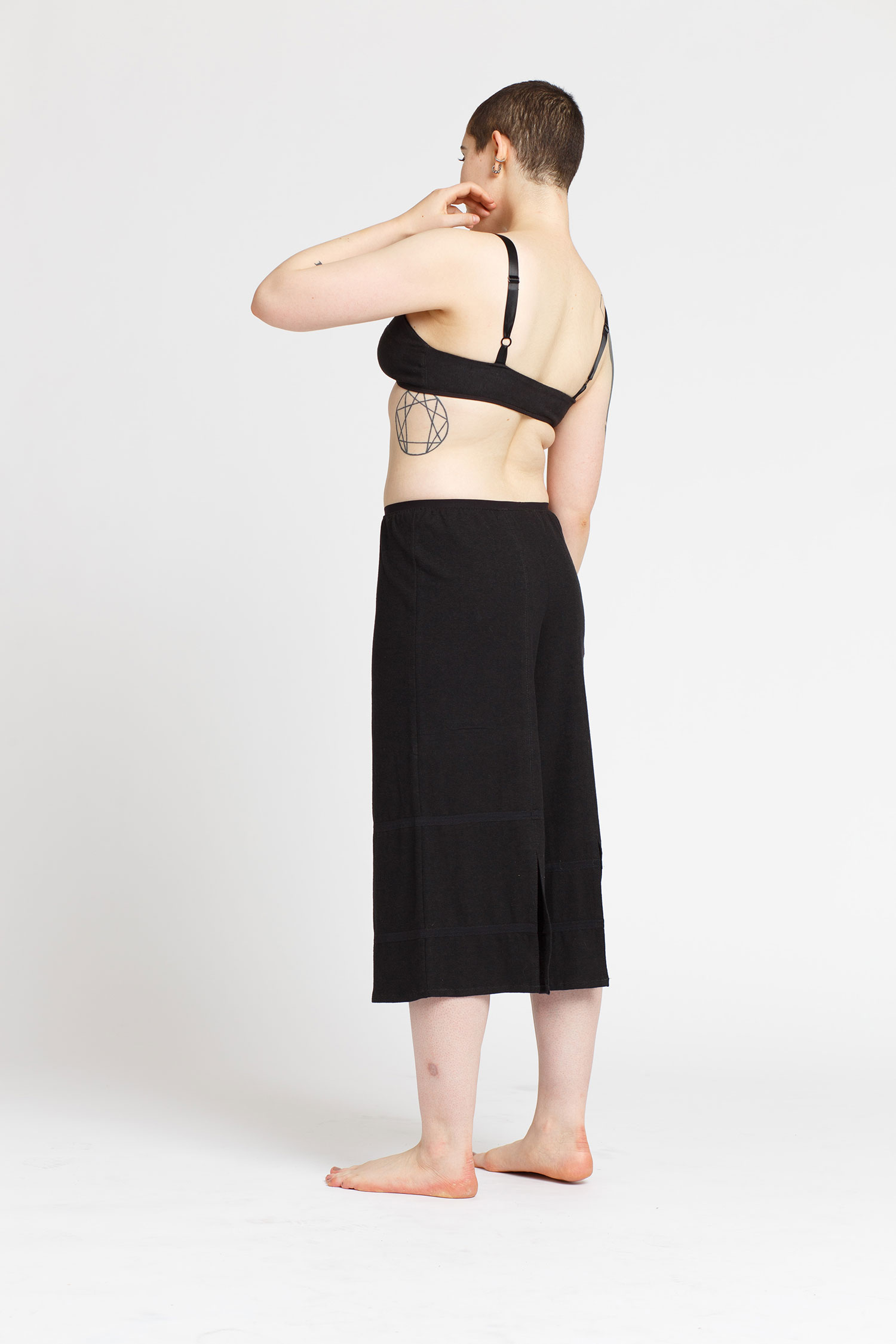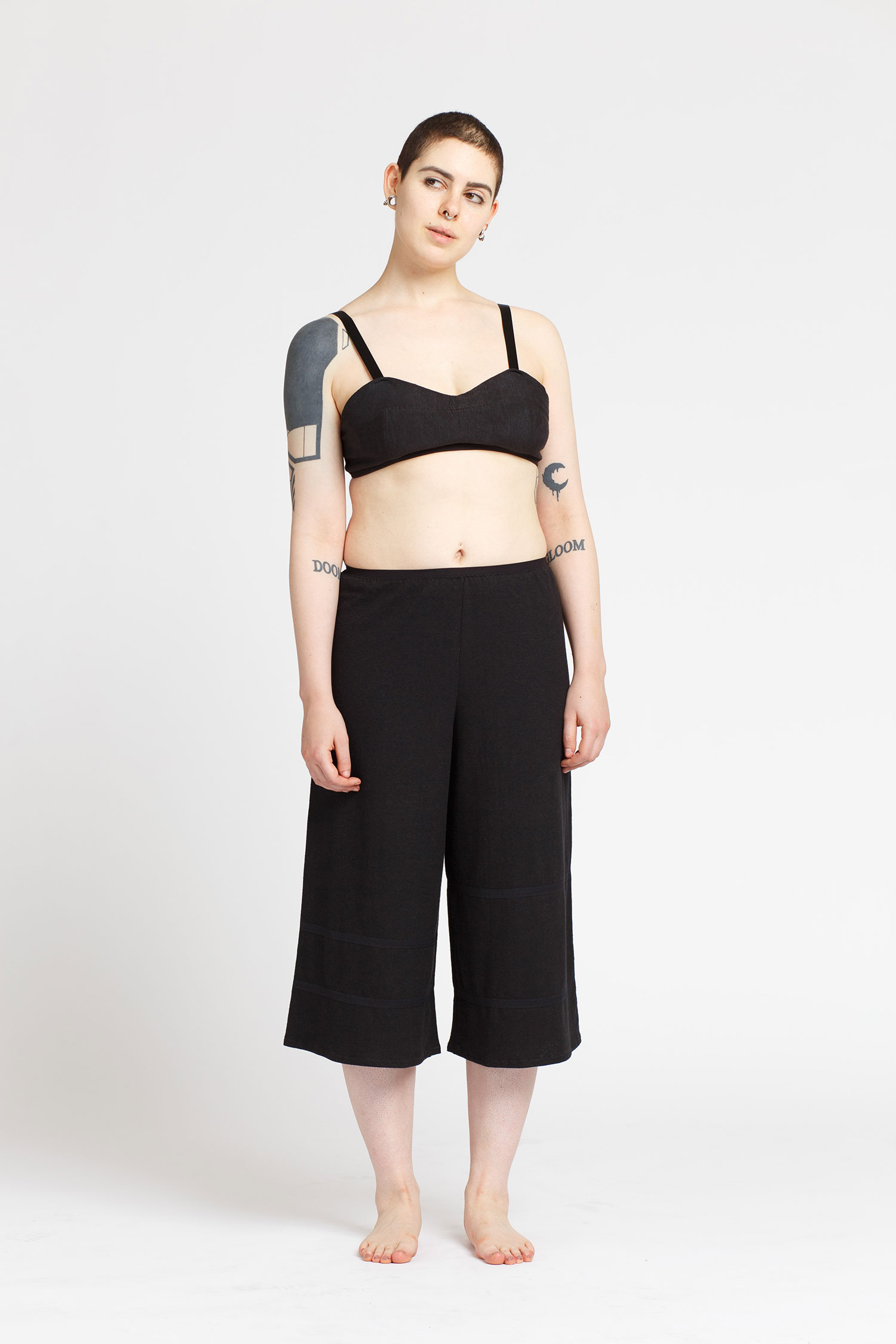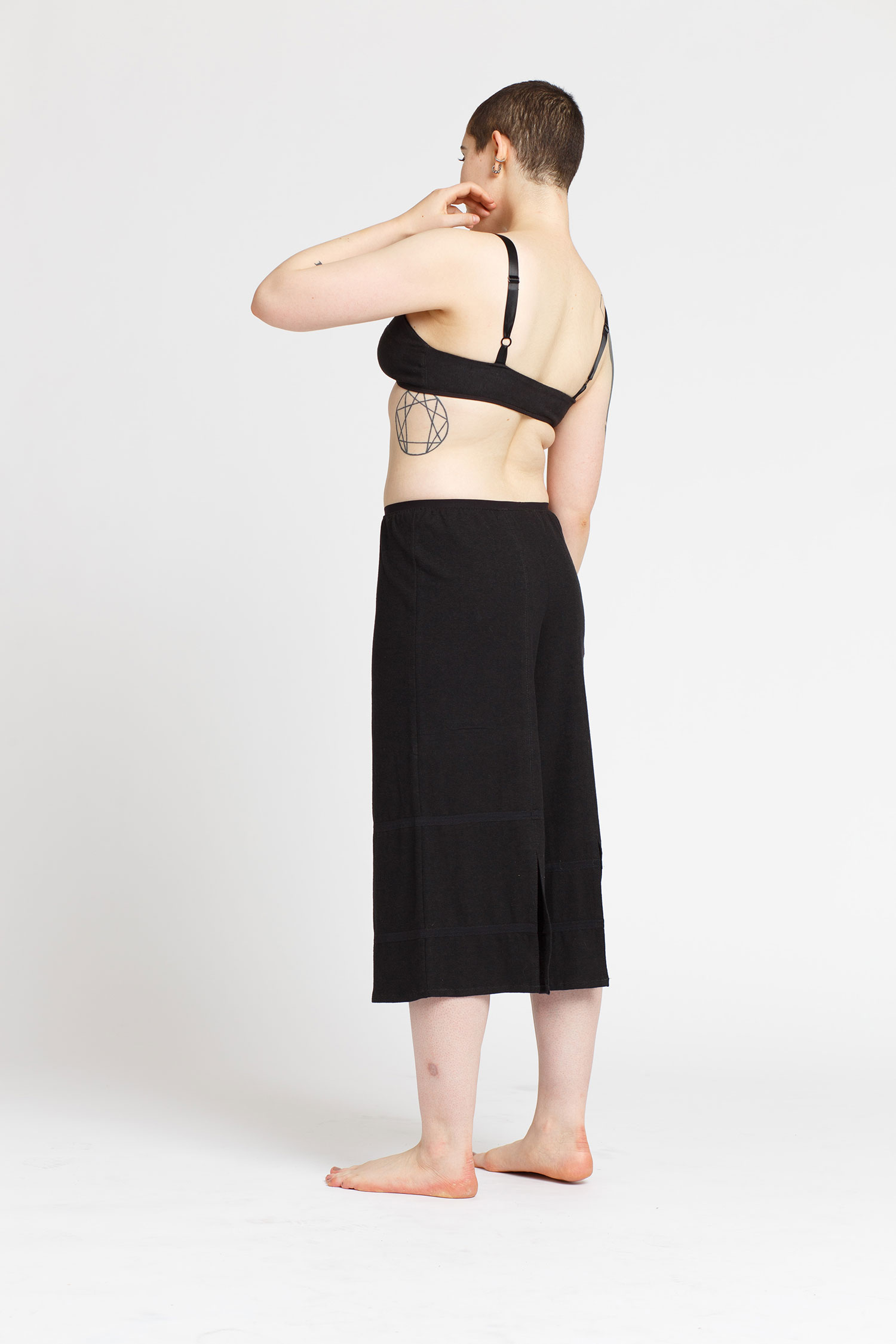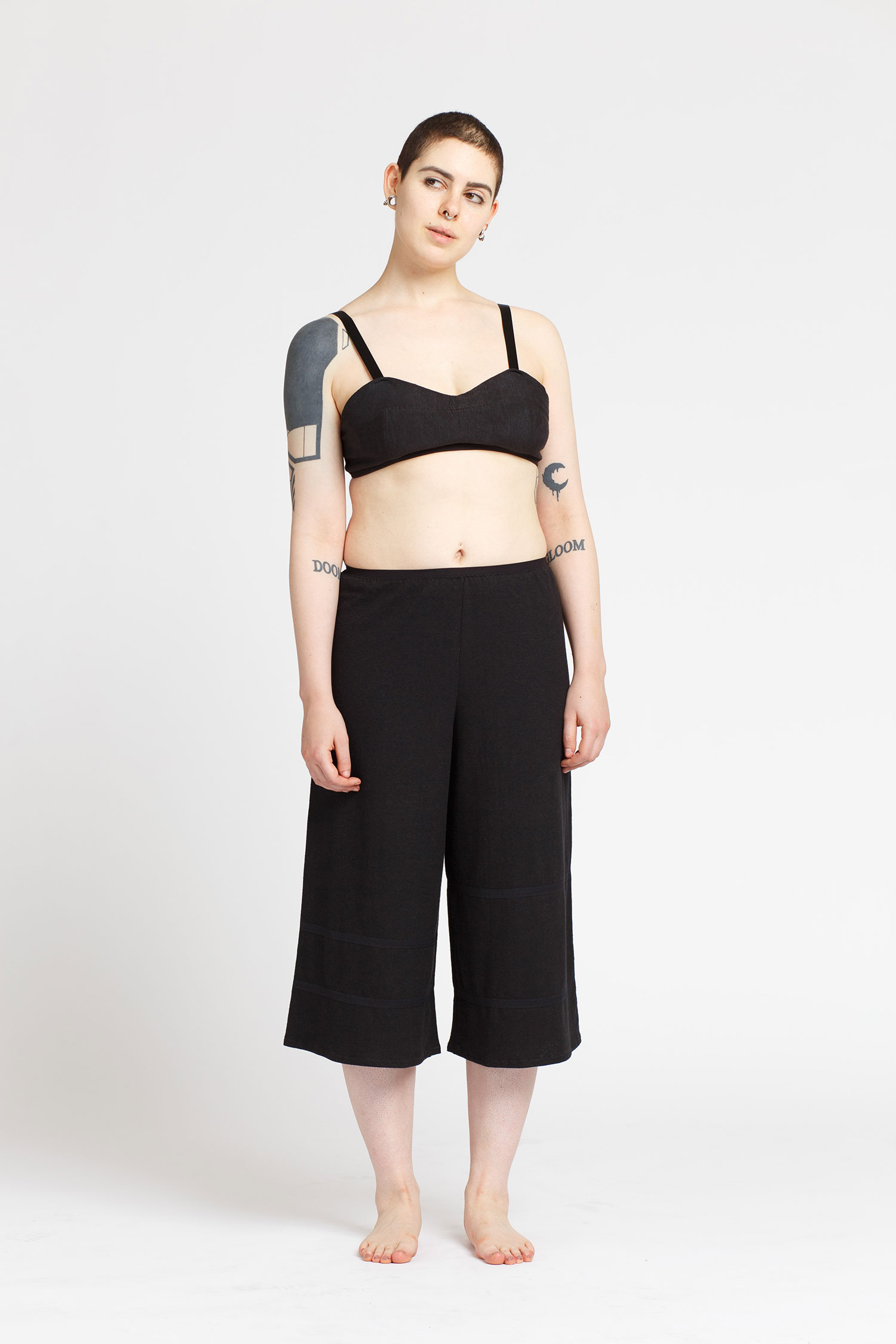 Lydia Bralette
The Lydia Bralette is an opulent, moderate support undergear which enhances the feminine virtue of modest bodies. The bralette features adjustable straps, topstitched seams to accentuate the tailored lines so readily concealed, while the doubled material adds gentle attention to the curves.
textiles: fair trade hemp/organic cotton, low impact, double sided black satin ribbon, black lingerie trim, black rings and slides
shown here with the Twyla Gauchos
Please refer to the size guide and find your most comfortable fit. The approach of this shape is suitable for smaller bust sizes up to a C cup. If you are between sizes, we recommend sizing down for this design. Read our Frequently Asked Questions page if you have any further questions.
This bralette is hand dyed and made to your order. Under The Root designs are ethically handcrafted in Seattle, United States.
The name Lydia has a distant past with a country. The name means From Lud, but since Lud means Bender or Almond Tree, the name Lydia means From The Bender, or From The Almond Tree.
Almond (Prunus dulcis):
Masculine, Mercury, Air
Money, Prosperity, Wisdom. Use oil, wash, or incense to anoint magickal wands or ritual candlesticks. Almond wood makes skillful wands, especially for use in love magick. An exquisite herb for handfastings or other rituals of union. Almonds, leaves, and wood may be used in money magick. Almonds placed in your pocket will lead you to treasures.