Hazel Hipster Panties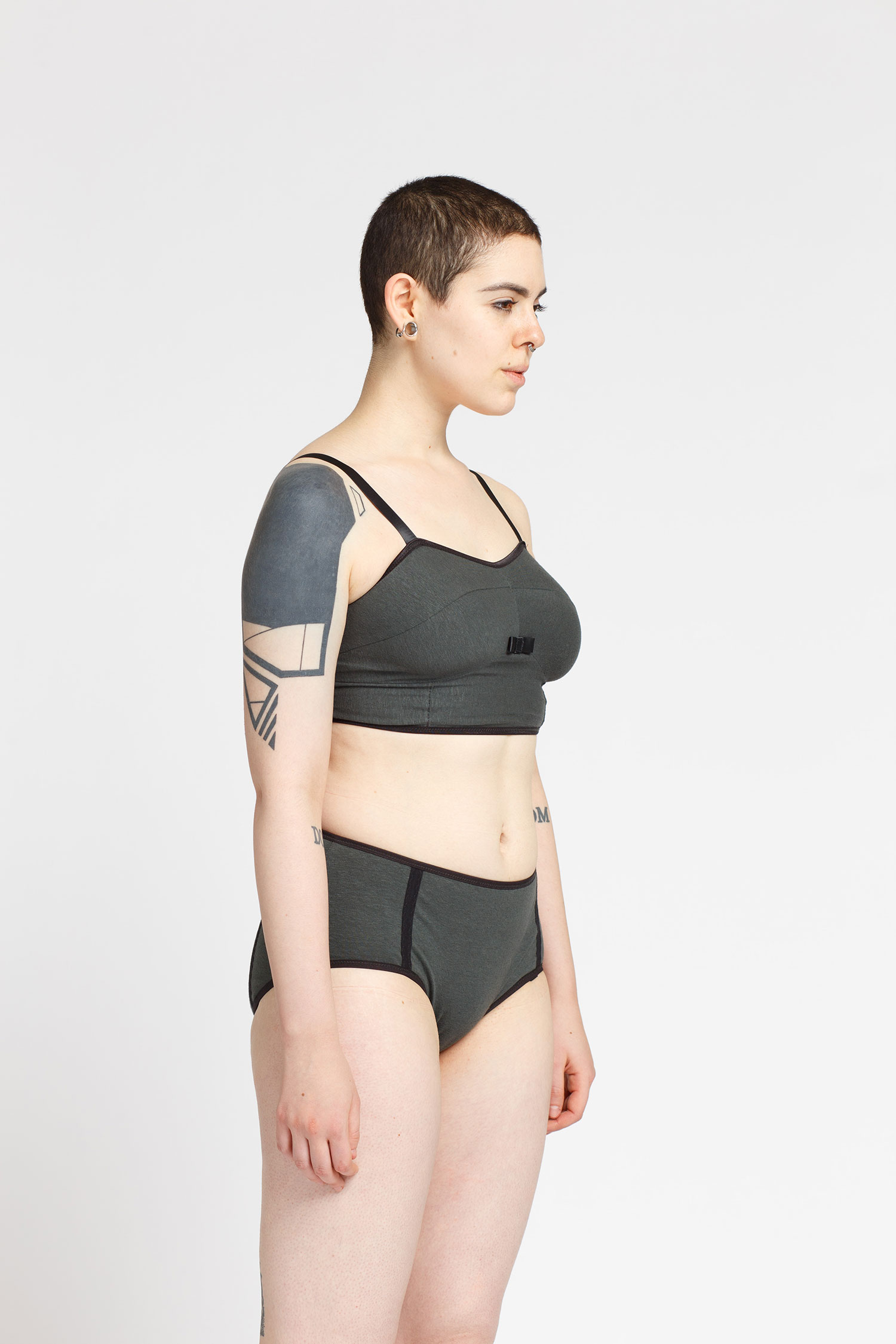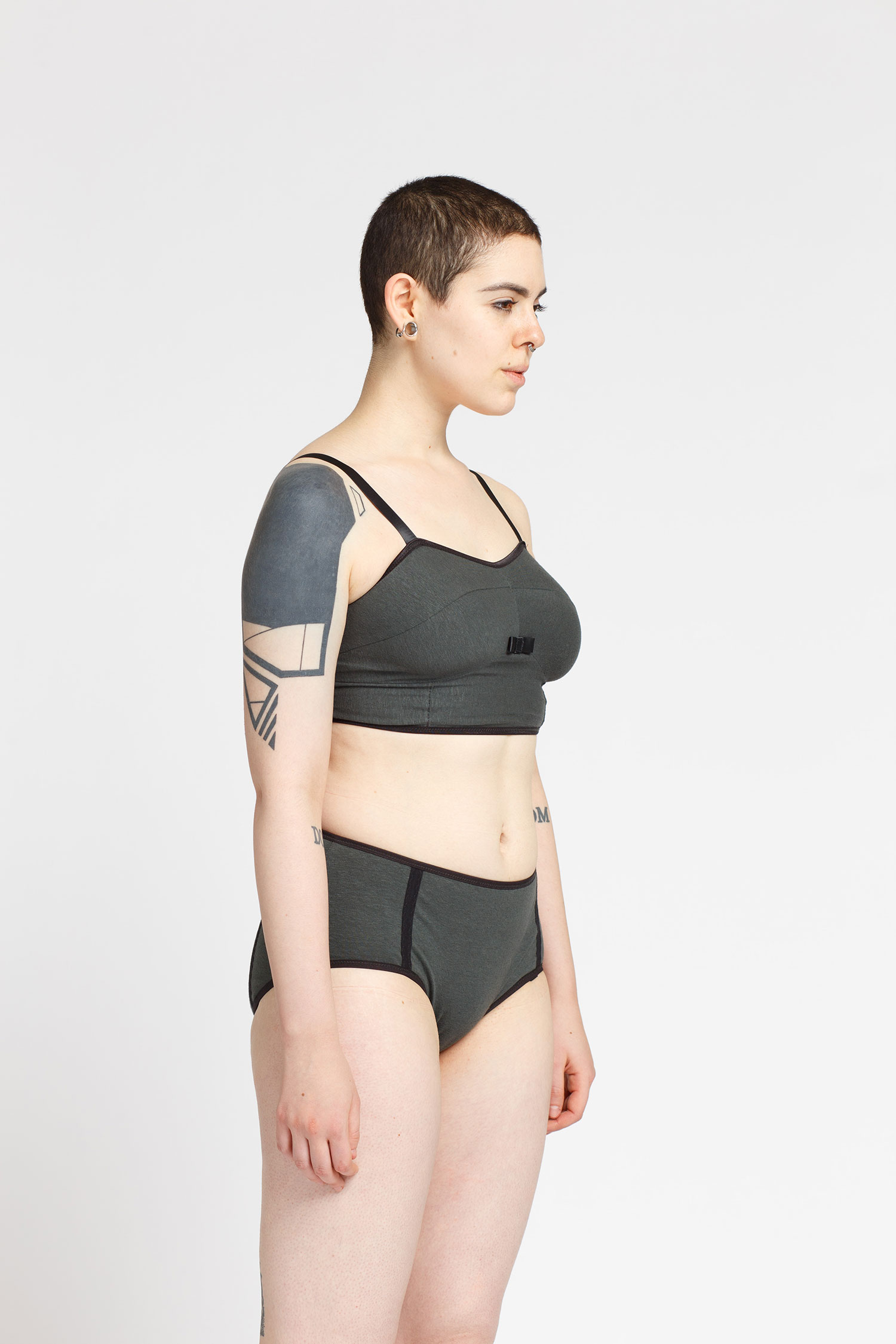 Hazel Hipster Panties
The Hazel Hipster Panties are an elementary version of a well traveled, hip affectionate design. The hipster panties feature full derriere coverage, two vertical parallels on the front and back, and supple black trim along the edges.
textiles: fair trade hemp/organic cotton, low impact dye, matte black trim, black lingerie trim
shown here with Libissa Longline Bralette
If you covet the benefits of supplemental, detachable garter straps to the Hazel Hipster Panties:
Demeter Detachable Garter Straps 3/4 inch
Luna Detachable Garter Straps 3/8 inch
Please refer to the size guide and find your most comfortable fit. If you are between sizes, we recommend sizing down for this design. Read our Frequently Asked Questions page if you have any further questions.
This hipster panty is hand dyed and made to your order. Under The Root designs are ethically handcrafted in Seattle, United States.
The name Hazel is derived from Old English hæsel, for the tree or light brown color. The hazel is considered a container of ancient knowledge. Ingestion of the hazel nuts is proposed to induce visions, heightened awareness and lead to epiphanies. The name carries with it characteristics of unusual, sensitive and heightened emotional awareness, plus a womyn of the world who was born to firmly take hold of the reins of her destiny.