Halcyon Halter Leotard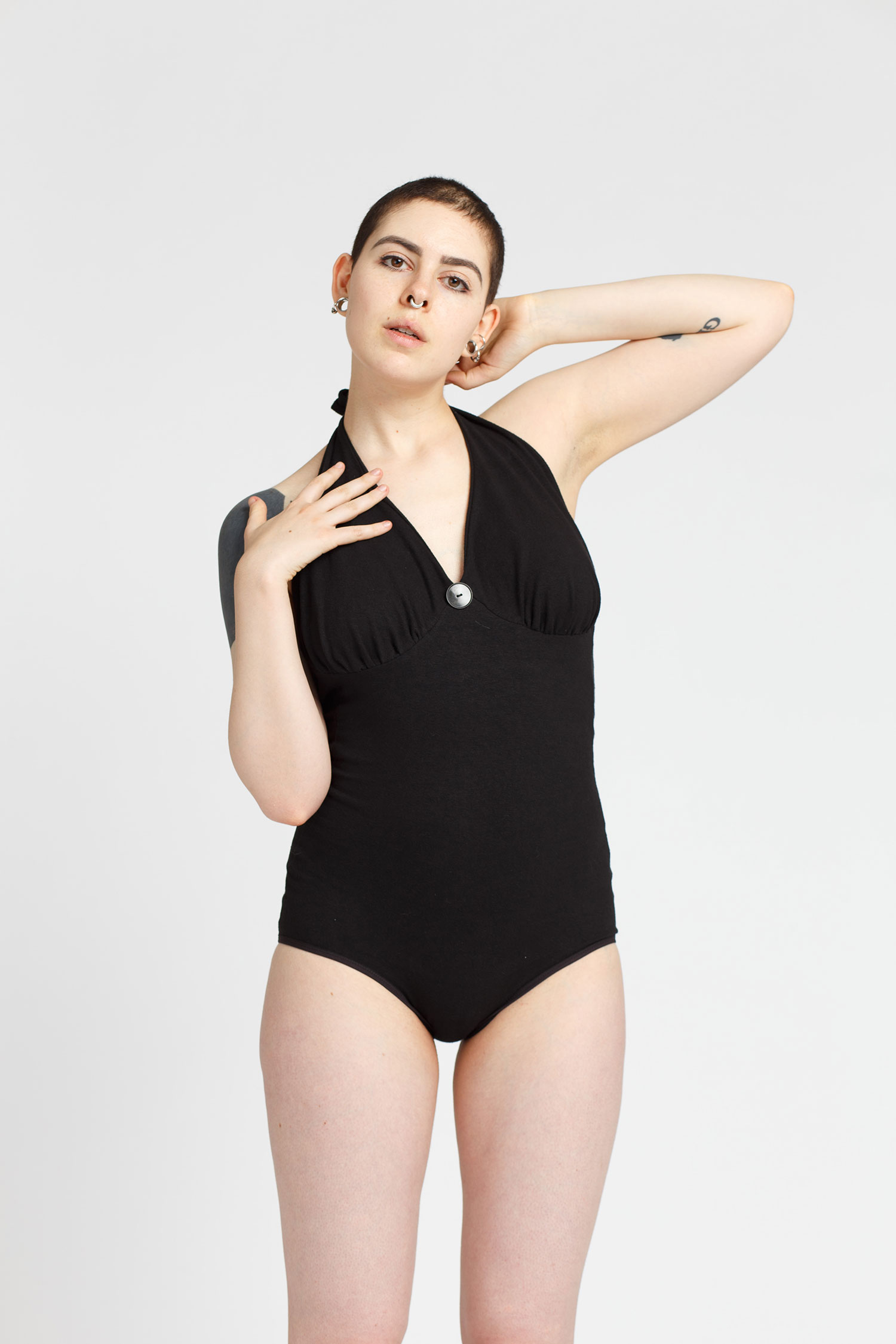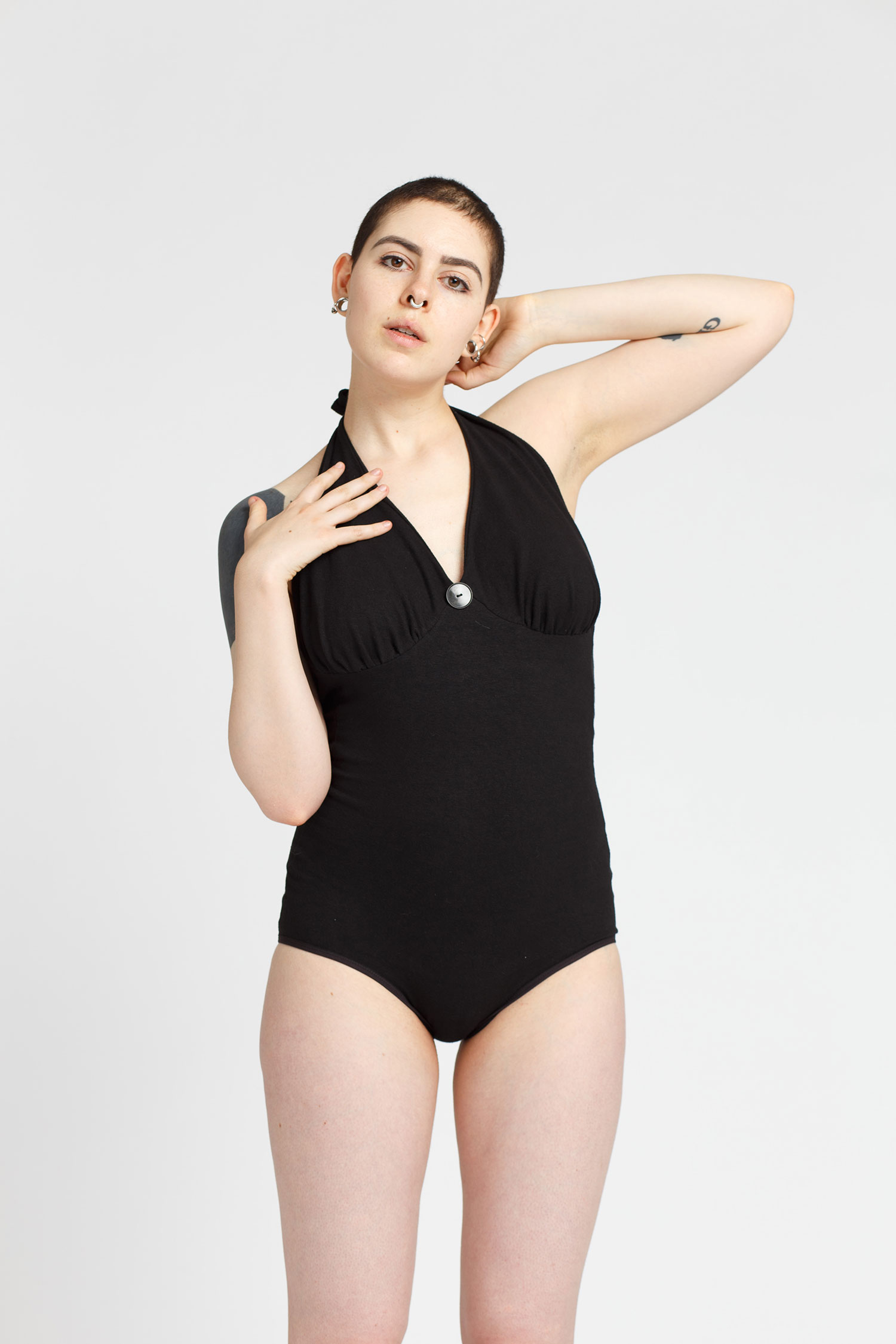 Halcyon Halter Leotard
The Halcyon Halter Leotard circumnavigates intimacy from the nape of the neck to the periphery of the thighs. The halter leotard features a triangle neckline, hand gathered cups, exposed back, lengthened silhouette, entire bottom coverage, smooth trim at thigh edges, and center front vintage button.
textiles: fair trade hemp/organic cotton, low impact dye , black lingerie trim, black vintage button
If you covet the benefits of supplemental, detachable garter straps to the Halcyon Halter Leotard:
Demeter Detachable Garter Straps 3/4 inch
Luna Detachable Garter Straps 3/8 inch
Please refer to the size guide and find your most comfortable fit. The approach of this shape is suitable for smaller bust sizes up to a D cup. Read our Frequently Asked Questions page if you have any further questions.
This halter leotard is hand dyed and made to your order. Under The Root designs are ethically handcrafted in Seattle, United States.
The name Halcyon comes from Greek mythology. A daughter of Aeolus and Ceyx turned into a kingfisher, the symbol of tranquility. It is also the name of the brightest of the Pleiades. Kingfishers make their nests on the waves, and during the period of incubation the sea is said to be calm…hence the modern term Halcyon Days.