Gwendolen Garter Belt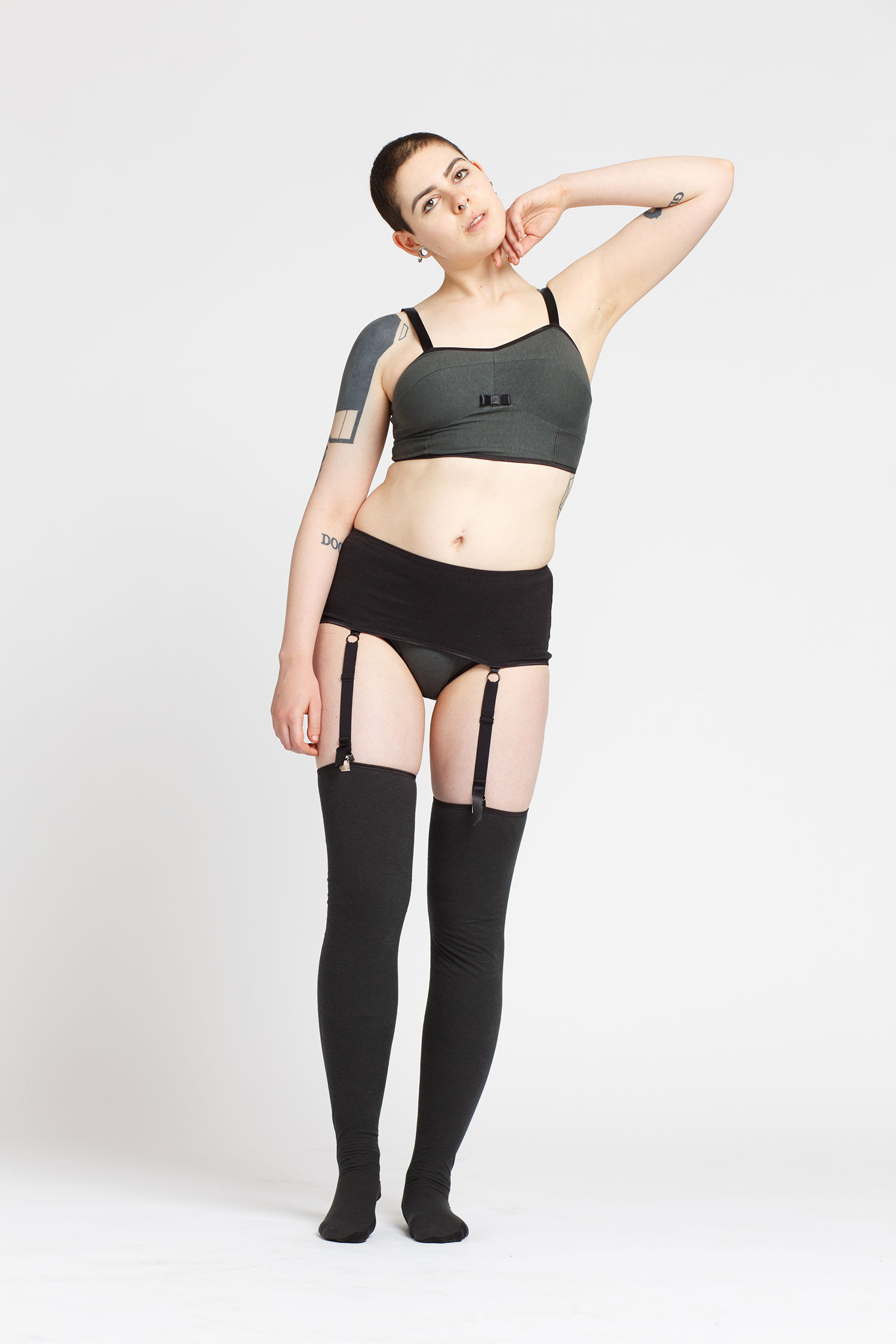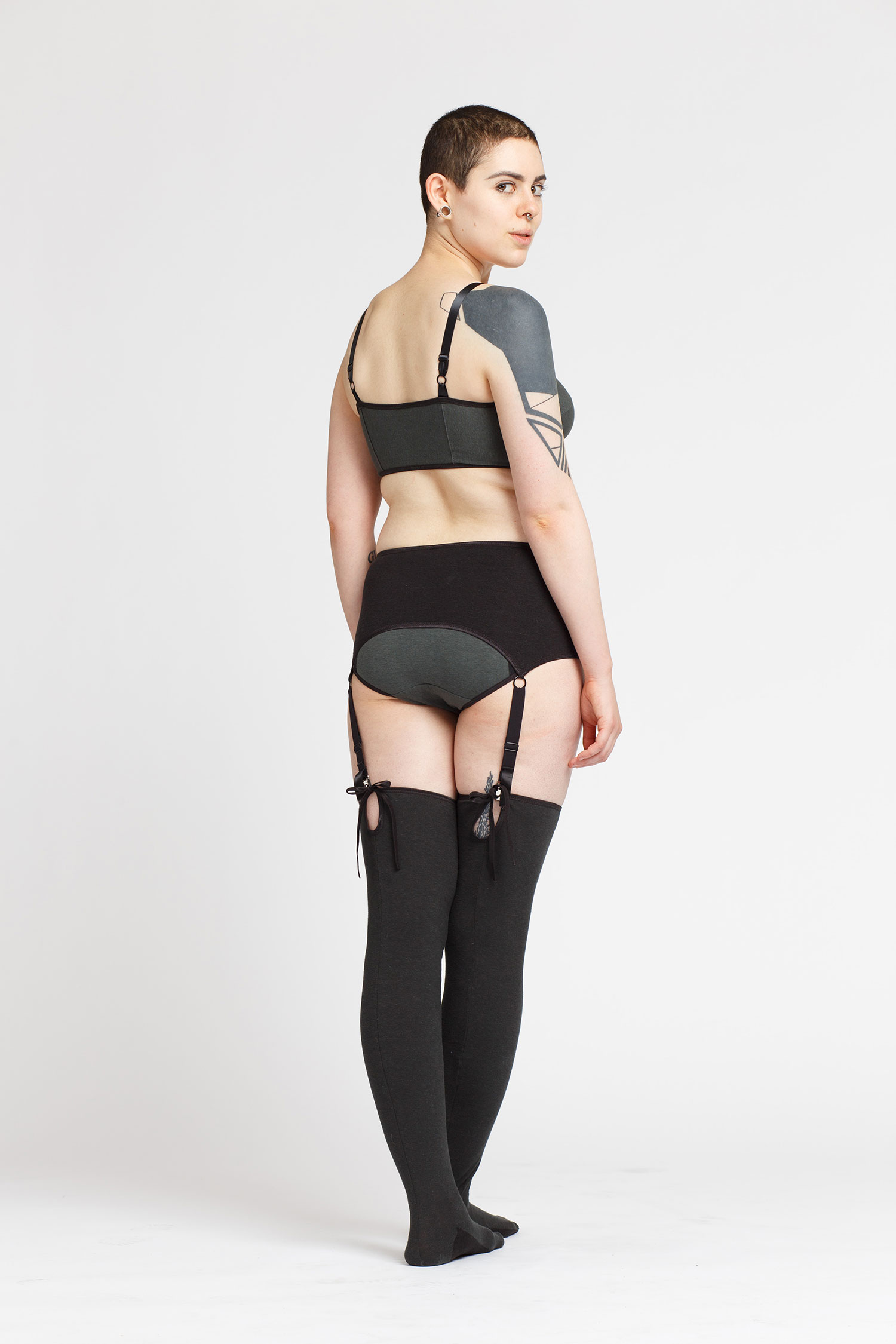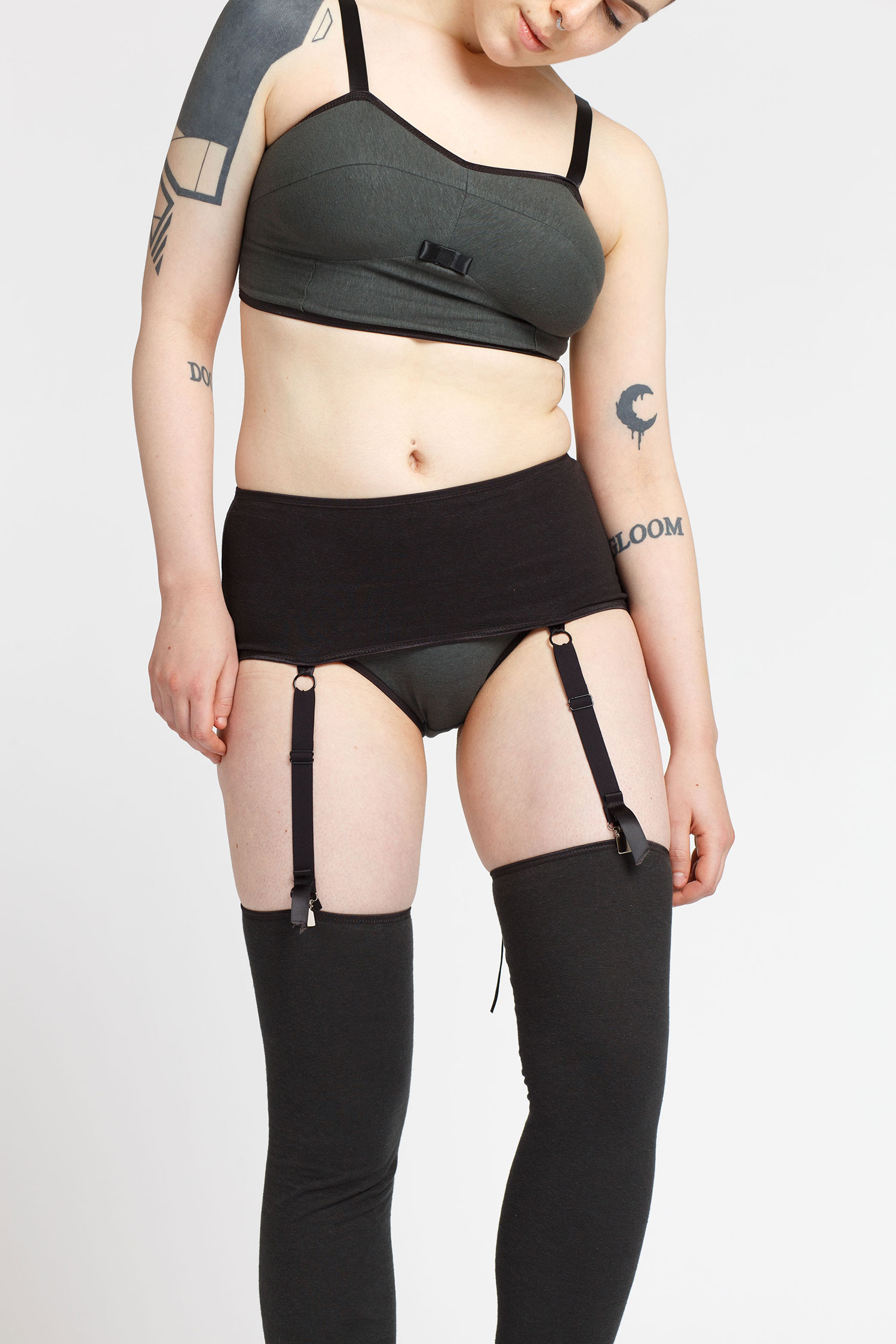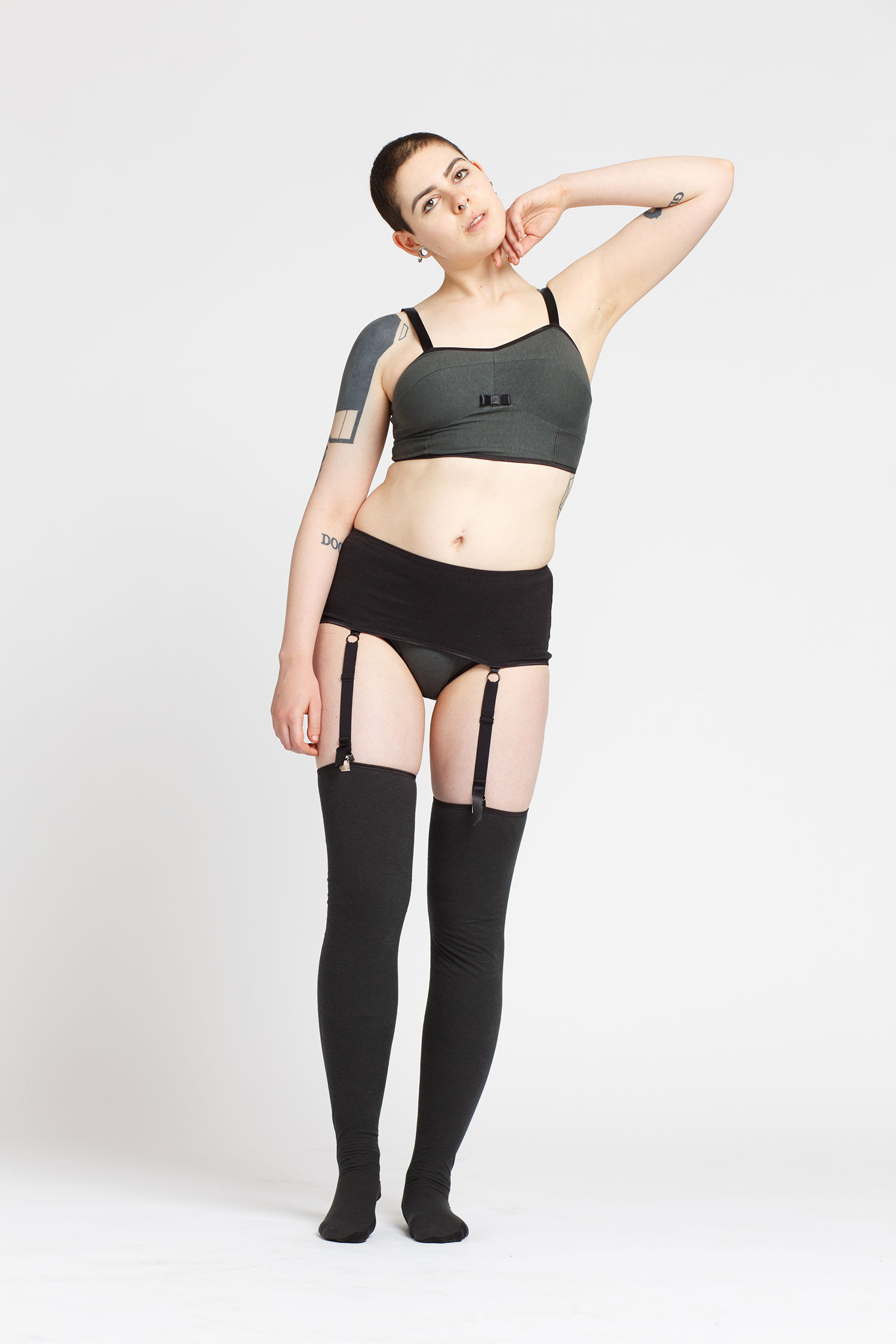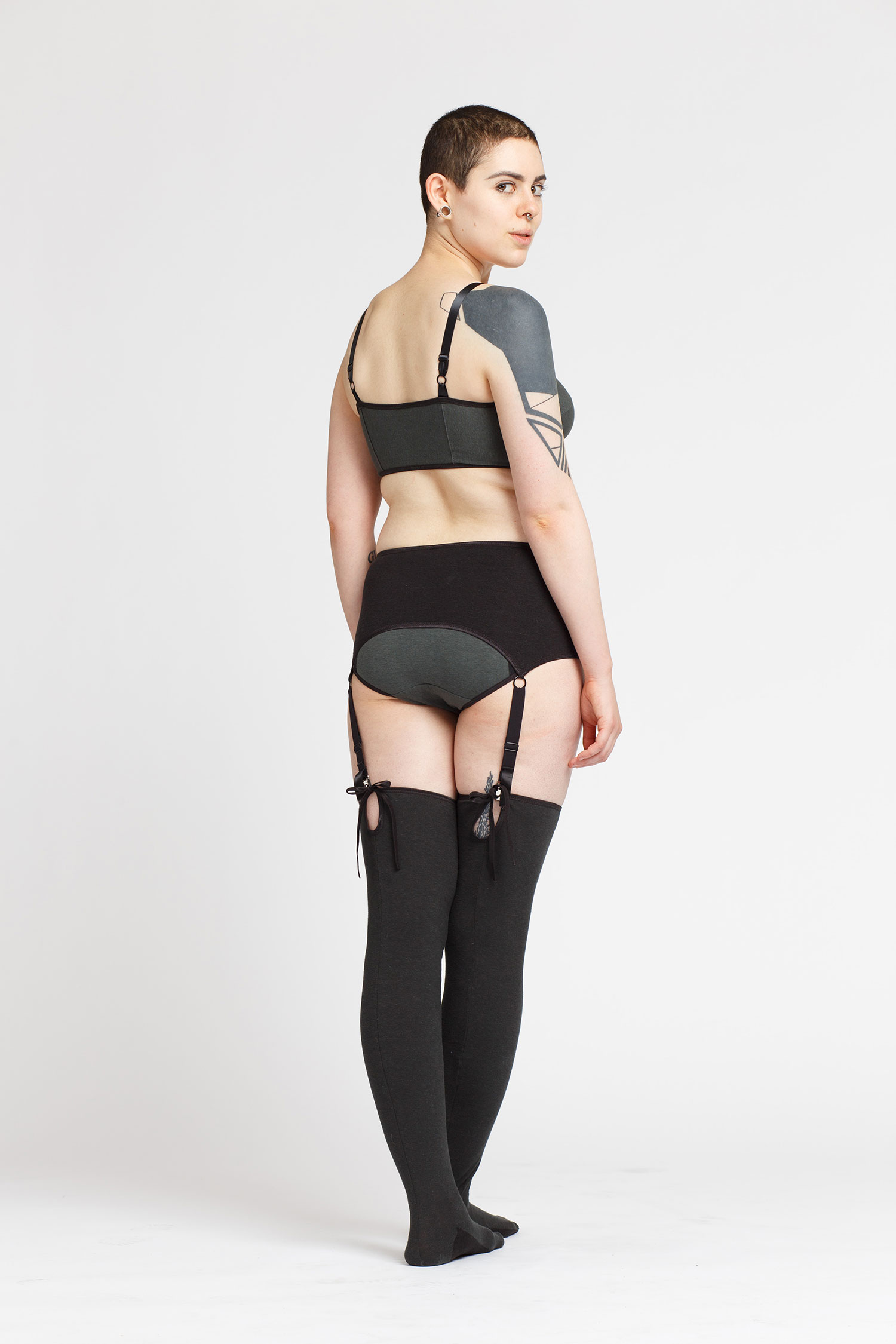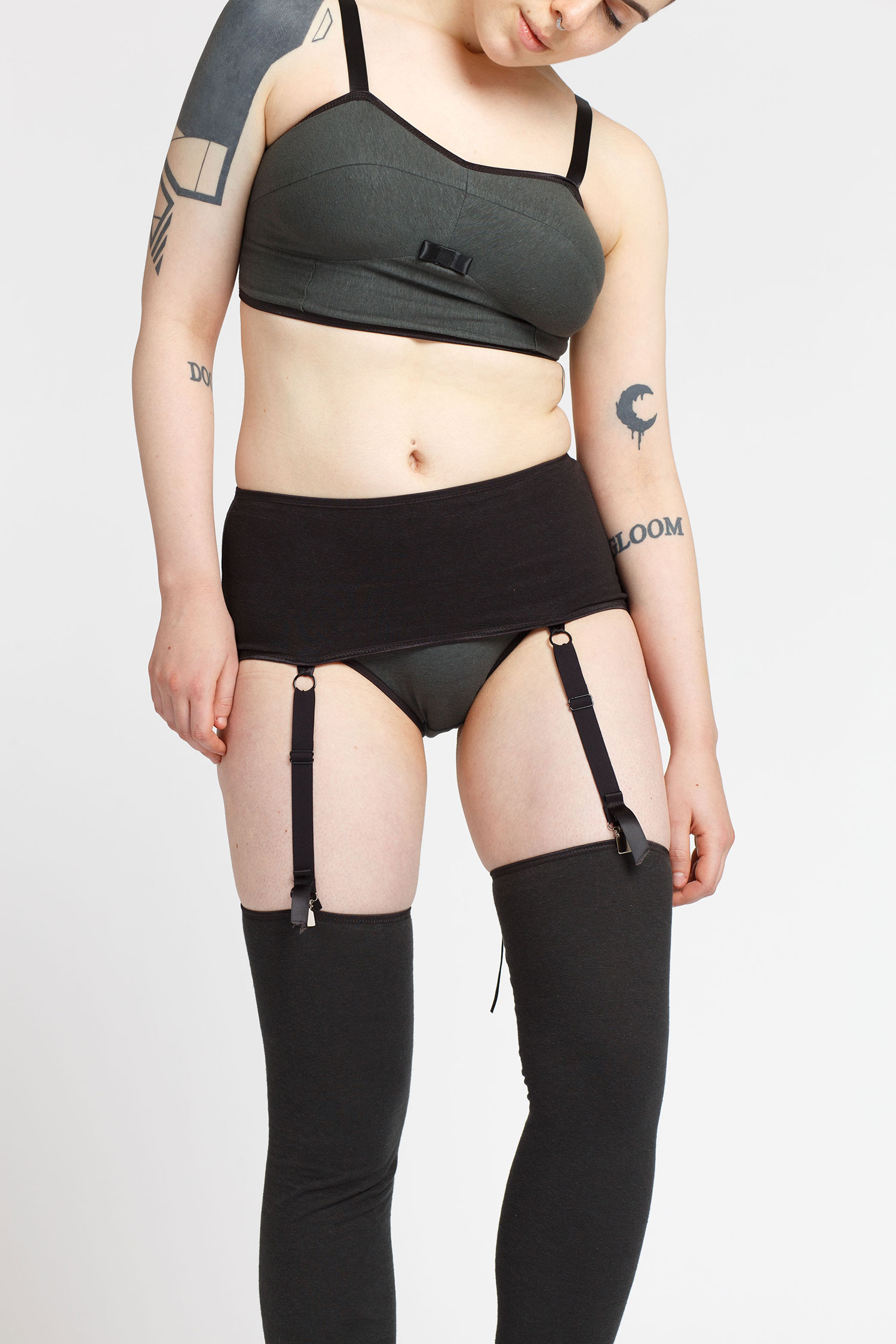 Gwendolen Garter Belt
The Gwendolen Garter Belt dances the lines of a sensational, passionate, and poetic slice of loungerie underpinnings. The garter belt features an encompassing carousel, four adjustable garter straps at strategic breadths, ribbon accents draped over nickel mitten clasps with protective teeth, and soothing trim along all edges.
textiles: fair trade hemp/organic cotton, low impact dye, black lingerie trim, black rings and slides, black knit elastics, mitten clasps, double sided black satin ribbon
shown here with the Libissa Longline Bralette, Hazel Hipster Panties, and Sappho Thigh High Stockings
Please refer to the size guide and find your most comfortable fit. If you are between sizes, we recommend sizing up for this design. Read our Frequently Asked Questions page if you have any further questions.
This garter belt is hand dyed and made to your order. Under The Root designs are ethically handcrafted in Seattle, United States.
This name is derived from the Welsh elements of gwen meaning white, fair, blessed and dolen meaning ring. This was the name of a mythical queen of the Britons and also a patriotic revolutionary in 1136. The characteristics associated with the name Gwendolen are charming, attractive, seductive, and sophisticated. They are determined and energetic in the quest for human rights.