Calypso Thigh High Sock Garters 3/4 inch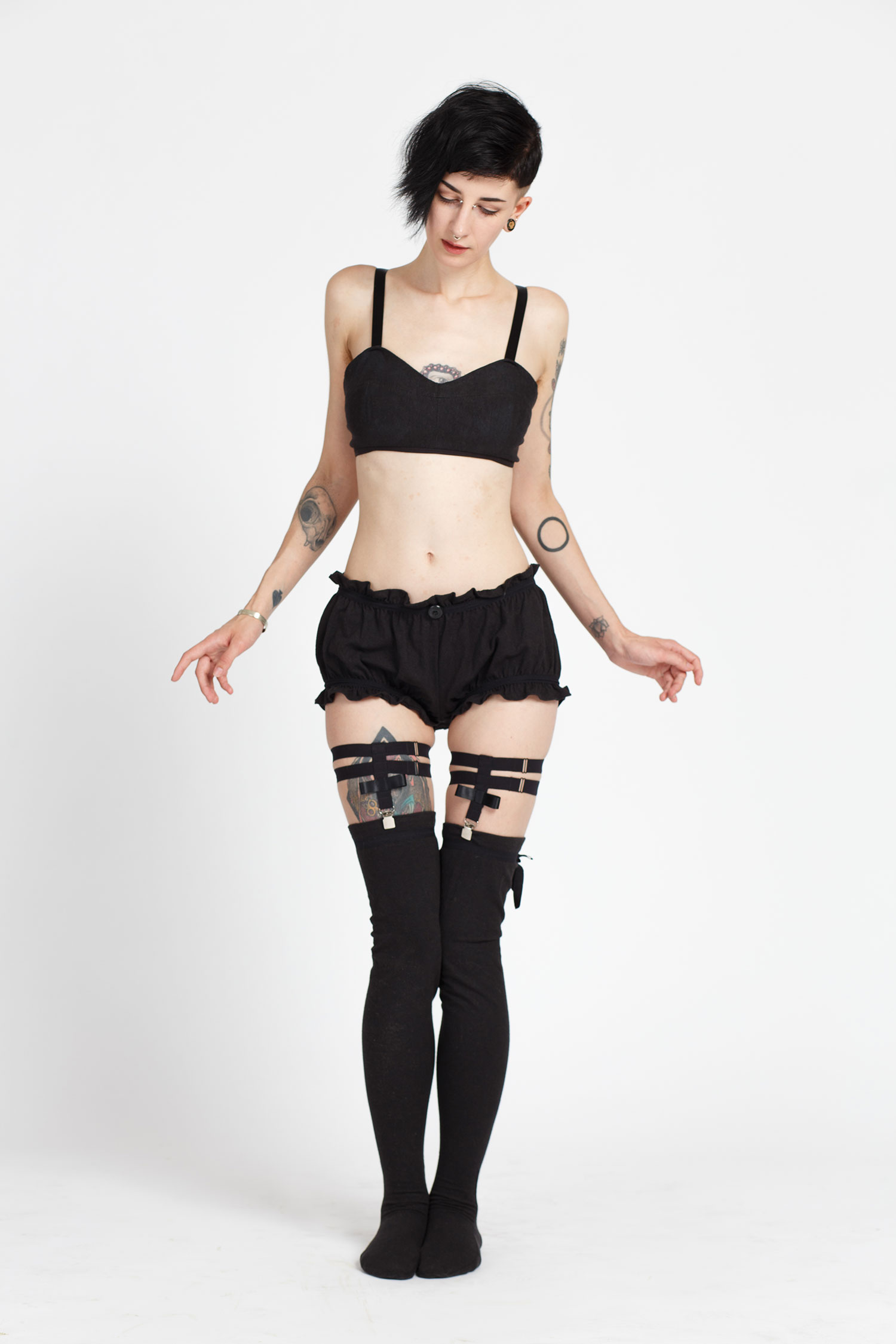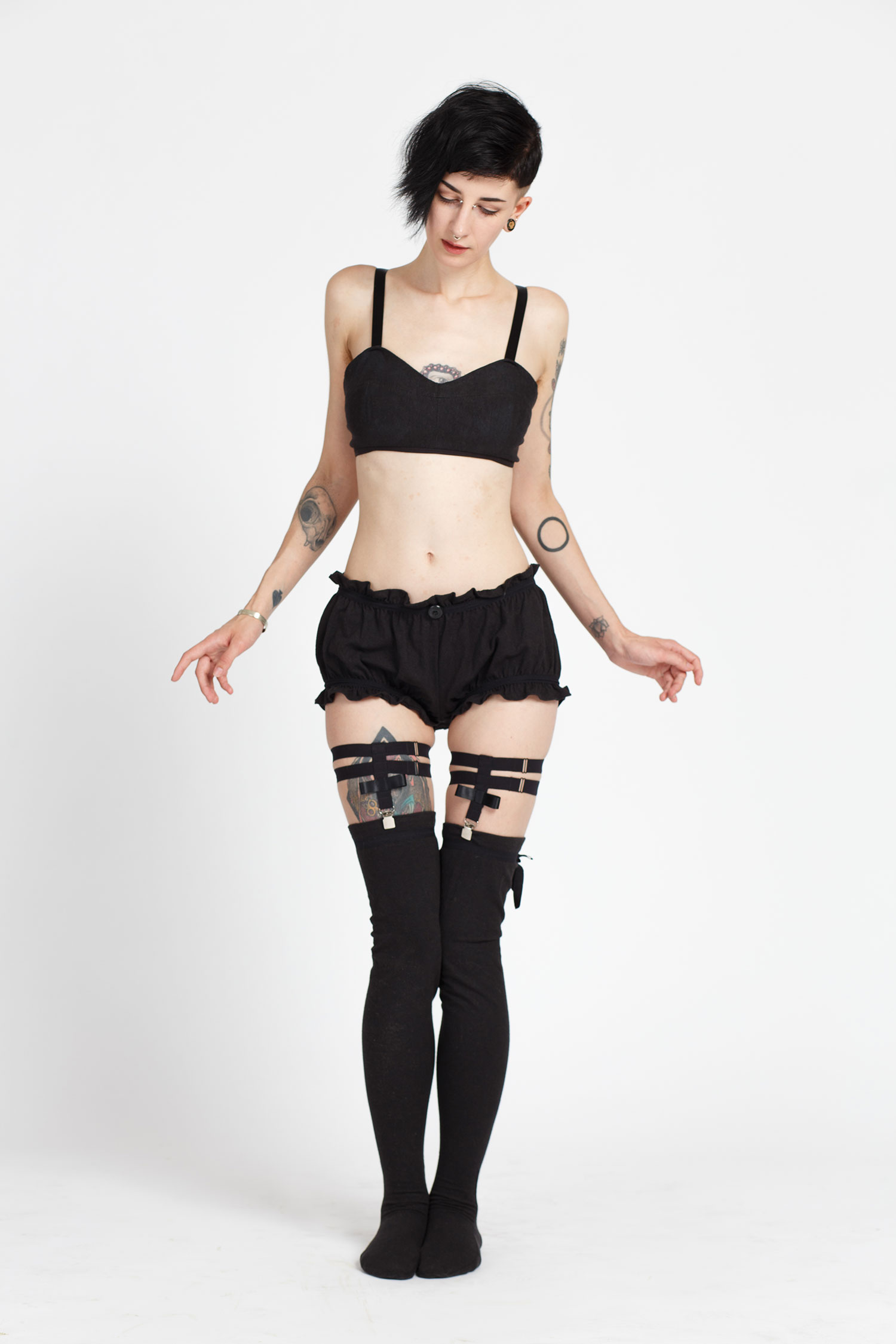 Calypso Thigh High Sock Garters 3/4 inch
The Calypso Thigh High Sock Garters retain a dominated stay up with two braced columns for each leg. The sock garters feature adjustable elastics in your choice of lightweight knit or picot foundation, oval nickel mitten clasps with protective teeth, and optional satin bows.
textiles: black knit elastics, black picot foundation elastics, black slides, mitten clasps, double sided black satin ribbon
elastics:
The knit choice is lightweight in the nature of the tight weave. It has a soft, subtle hold on both sides of this elastic.
The picot choice is a basic foundation elastic which makes it a heavy duty hold against the legs. One side plush and velvety while the elastic is on the other side. Picot describes the finishing edge.
circumference fit range:
minimum: 13 inches
maximum: 23 inches
shown here with the Lydia Bralette, Amelia Bloomers, and Coraline Over The Knee Highs
This sock garter set is made to your order. Under The Root designs are ethically handcrafted in Seattle, United States.
The name Calypso means hidden or concealed. It is the name of one of Saturn's moons, a species of orchid, and a musical genre. In the Odyssey, Calypso was the name of a nymph who fell in love with Odysseus and kept him hidden on the island Ogygia for seven years.