Belladonna Sleeveless Bateau Top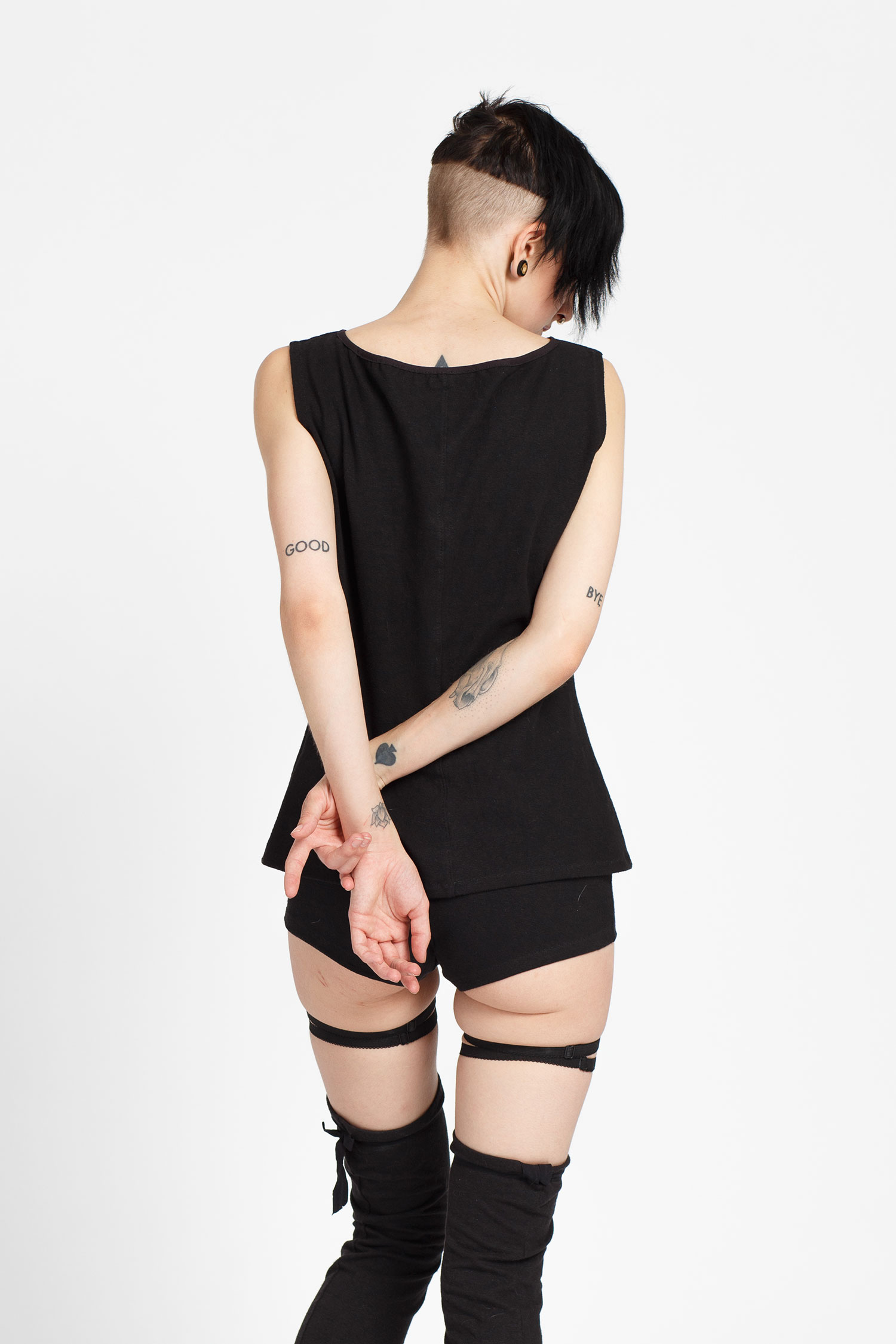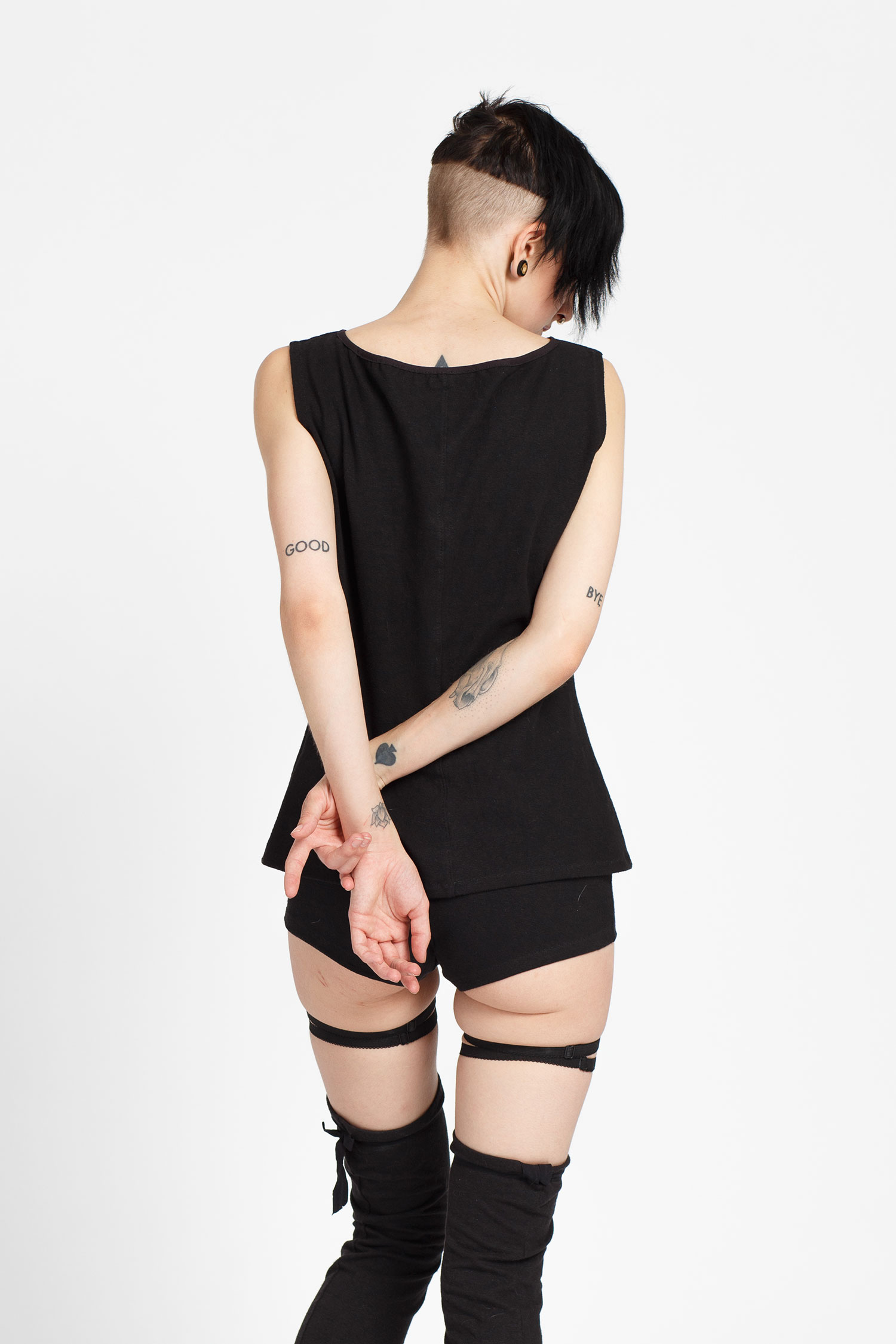 Belladonna Sleeveless Bateau Top
The Belladonna Sleeveless Top ferries the anecdote for the commonplace, simplistic, and humdrum loungewear top. The top features two vertical parallels on the front, a boatneck (bateau) neckline, and a lightly draped torso.
textiles: fair trade hemp/organic cotton, low impact dye, matte black trim
shown here with the Pernilla Pantalette Panties, Simone Knee High Garter Straps 1/2 inch and Coraline Over The Knee Highs
Please refer to the size guide and find your most comfortable fit. The approach of this shape is suitable for smaller bust sizes up to a D cup. If you are between sizes, we recommend sizing down for this design. Read our Frequently Asked Questions page if you have any further questions.
This sleeveless top is hand dyed and made to your order. Under The Root designs are ethically handcrafted in Seattle, United States.
The name means fair lady in Italian. The author J. R. R. Tolkien used it as a hobbit name in The Lord of the Rings, 1954, where it belongs to the mother of Bilbo Baggins.
Belladonna (Atropa belladonna)
aka banewort, witches berry, sorcerer's berry, deadly nightshade, death's herb, devil's cherries
Feminine. Saturn. Water.
A highly toxic herb, all parts are extremely poisonous. This herb encourages astral projection and produces visions. A primary ingredient in flying ointments, used in funeral rituals to aspurge the circle, helping the deceased to let go and move forward.